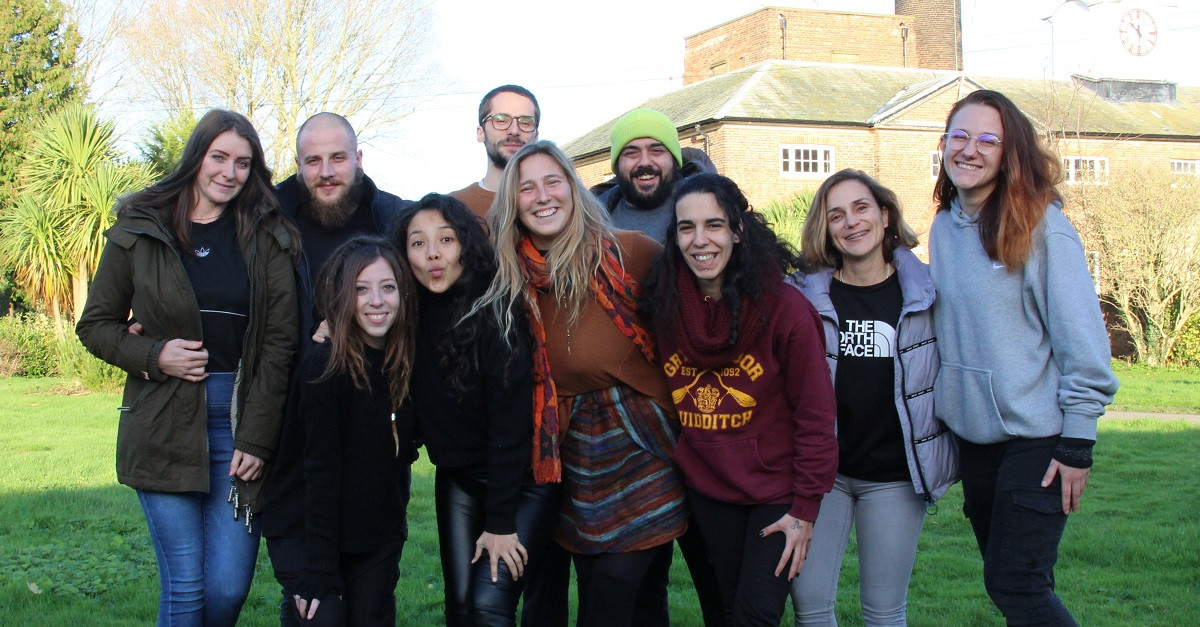 By Kitti Szabo, Poverty Activist team August 2022
Dear Reader!
At CICD, we started our training programme on August 1 this year, and at the beginning of November, our development training team was expanded by 5 wonderful people who completed the training period earlier, so I am happy that we are now working together. The programme includes a lot of theoretical and practical training. Broadly touching on other types of schools, projects, agriculture, vital problems of the world, theories, cultures and the target country of our project: Zambia.
We have behind us a fast-paced but at the same time enjoyable period and successful exams. During this period we came face to face with the internal abilities that are working perfectly or that we wanted to strengthen. We also learned about the Bemba language (one of the main lan-guages in Zambia), which sounds very nice, quite difficult and grammatically complicated, but lovable.
We will be traveling to Africa in January to begin our 6 months of development activities.
In the last phase of our 5-month intensive training, we talked with our project manager, with whom we will continue to work together in the future. Before all of this, we held a consultation about the formation of the Trios, who you want to work with, who the person is, or who are the people with whom you have developed trust, which is essential for flexible teamwork. In our case, we were divided into 3 Trios, we have two Trios of 3 and one of 2.
We will work in 3 different areas during the project period in Zambia.
Target activities of the trios:
Trio 1: They will carry out community development activities that include agriculture, improv-ing school conditions and administrative tasks. To introduce new methods or to further consider existing ones.
Trio 2: Skills and production, building systems that are useful and sustainable, involving the young generation. Information, development and study of health and hygiene practices, preven-tion and investigation of the spread of diseases.
Trio 3: Collecting and using information related to the field visit to organise and coordinate events that we will carry out for interested parties.
We will gain insight into the fight against HIV/AIDS, and based on our studies, we can improve the suppression of the spread of the epidemic with development and efficiency tips.
To be honest, there are two very interesting feelings going through my body as I approach the start of the project. One is healthy excitement with a little curiosity, and the other feeling is determination. Overall, I feel my team is prepared for this truly rewarding and adventurous journey. For me, it is reassuring that we received sufficient information about the situations there, studied and expanded our knowledge regarding the handling of difficulties during per-sonal conversations with colleagues living there. I believe that we can carry out successful de-velopment work if we are aware of the conditions, situations, and needs on which we can build.
I think it is very important that we leave our footprints behind and use development techniques that the people currently living in Zambia can successfully use in the long term to improve their living conditions.