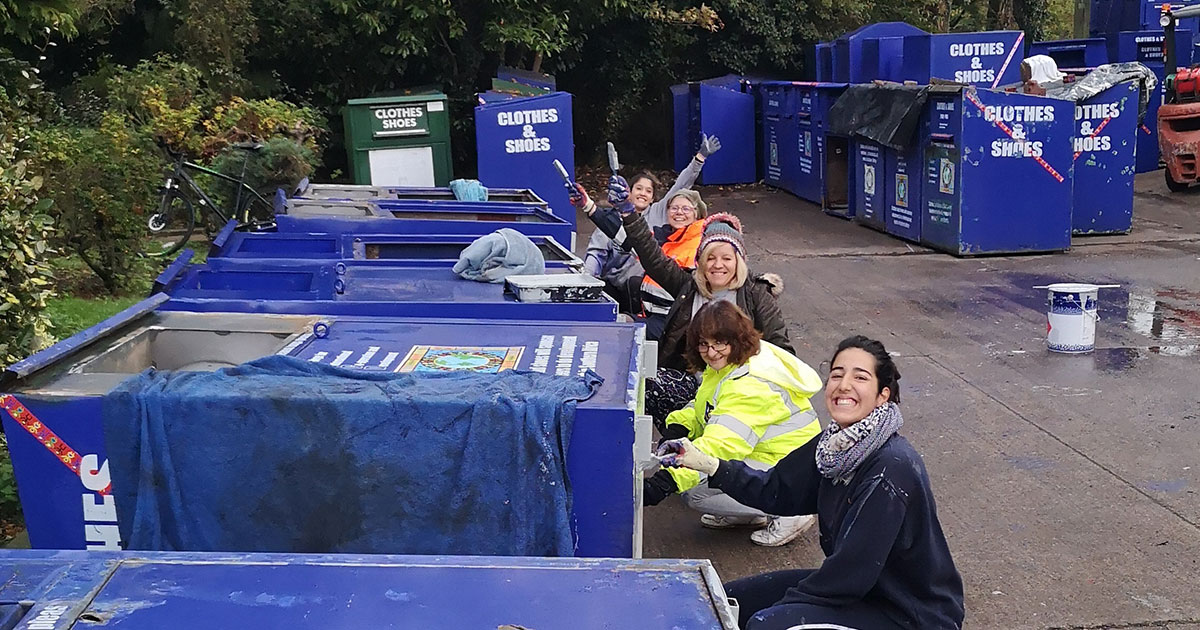 The Gaia Environmental Course gives the you the possibility to raise a scholarship towards the course fees of the Development Instructor and Climate Activist programmes, by helping to improve the earnings of the college's clothes and shoes recycling project. The proceeds of the Gaia team activities are used to cover the costs of running the Gaia programme, and for scholarships for students who cannot afford the course fees. Most participants in the Gaia team qualify for a scholarship and continue in one of our volunteer programmes at CICD.
The Gaia Course has a challenging programme, where it is necessary to be productive and go for reaching the targets in the different tasks. To raise a scholarship requires a lot of energy and effort, and as a member of this team you can learn a lot about productivity through the activities in the recycling project, as well as you learn from your studies and other activities.
The practical tasks of the Gaia team mostly have to do with our clothes and shoes recycling project. Here are some examples:
* Driving one of the collection vans, to empty our containers
* Going out to put new containers out, or take containers in that need repairing
* Helping to repair and paint the containers
* Promote the clothes collection by going out to find new places who want to host a clothing bank
* Pack the collected clothes in big capsacks
The programme of the Gaia course is a combination of practical actions, studies, investigations and presentations, and to take care of and develop our Garden Farm.
Our participants can join Gaia for 1-6 months. We aim to equip you with an understanding of the main issues related to the environment and climate change.
Some of the areas of study are:
Earth Systems Science and the Gaia Theory
Climate Change
Reducing the Impact of Climate Change
Environmental Justice
There are also many other activities that are part of the community life here at CICD: sports, cooking, cleaning, socialising and much more!
Click here to listen to Rolf Jakobsson, clothes collection manager, tell about the history of our college and why we started the clothes collection: https://soundcloud.com/cicd/the-story-of-cicd-by-rolf