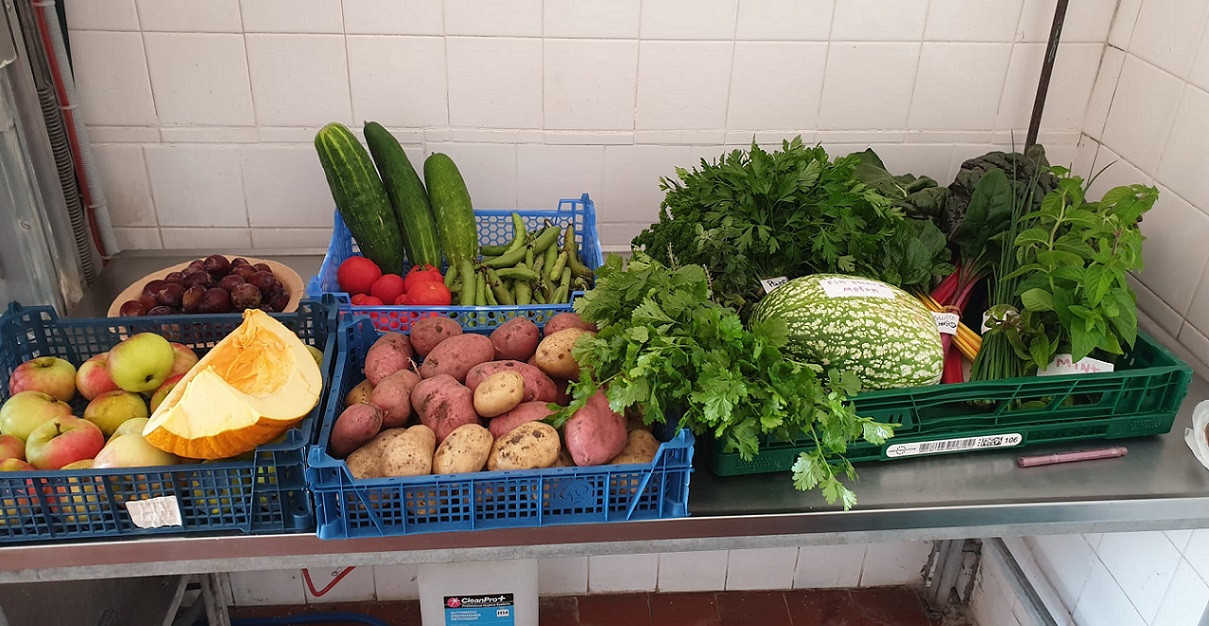 The Organic Garden Farm here at CICD covers an area of around 80 m x 45m, divided into two sections – one with the greenhouse and the raised beds, and the other for the potato field and the poultry.
We have 20 chicken and six ducks, that give us on average 13 eggs per day.
We have two greenhouses with raised beds for tomatoes and a lot of herbs and spices.
We have a special section for potatoes: five big beds each of 25 x 2,5 m.
Then we have all our other crops: onions, leeks, cabbage, courgettes, french beans, broad-beans, broccoli, peas, spinach, cabbage, carrots.
In our herb garden we have parsley, garlic, spices and herbs, mint and chamomile for tea... and we tried out for the first time to grow turmeric and ginger.
We also have a small fruit garden with 10 apple trees and even a couple of small fig trees – and we have strawberries and raspberries. A wonderful abundance of healthy food.
Knowing what we are eating has become priceless. The organic garden is making a big difference in our nutrition. Growing vegetables also gives us many positive experiences: being outside, learning about self-sustainability, seeing the produce grow from our work.
Through practice and "learning by doing", we have understood that successful gardening requires a lot of planning, problem solving and creativity. Gardening brings us together and knowing that our new knowledge can change and improve the life of others, makes for double happiness!
Running the garden farm will soon again be an important element in the programmes of teams, when they restart during the coming year.
Read more about the individual crops and results in the PDF here: Garden production March - September 2021