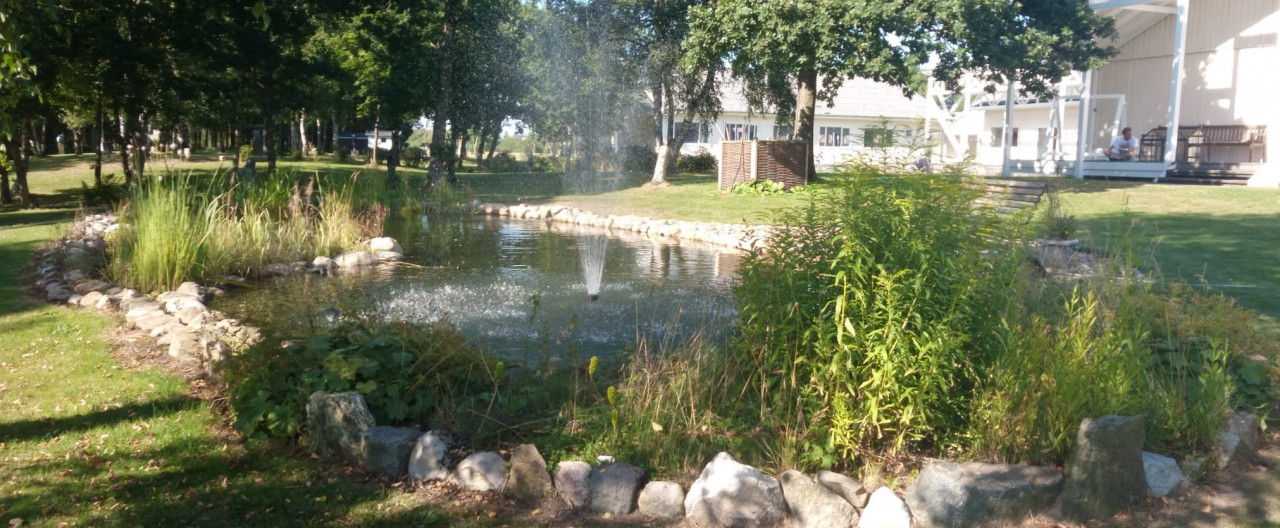 An unexpected summer experience!
By Sara Simson, Poverty Activist teacher at CICD
My first experience as a Development Instructor (DI) teacher in CICD has been unusual; due to the pandemic my team and I, as all the rest of the world, were really affected by it.
Our program had to change and we needed to readapt our life and activities to it.
It wasn`t easy for any of us, but together we organised a new routine.


Adapting to another daily life
As everything else in the program, even the date of the travel to Africa had to change. The start of the project period has been postponed to February 2021. With this new picture of our future, the DI-s and I needed to find a new solution for this long period in standby.
So, now I`m in Denmark, working as a pedagogue assistant in Tvind International School Center. Tvind has 4 school - and housing units for adults, young people in general and people with special needs:
- DNS - The Necessary Teachers Training College - is an international teacher education with students from all over Europe
- The Day School
- PTG (Practical Theoretical Basic Education) a housing offer both for young people with or without special needs
- The Villas and the Individually Adapted Project – ITP - a special housing and activity offer for vulnerable adult
During my first two weeks here in Denmark, I was in quarantine together with my colleague Mel, and my main task while I was in isolation, was to take care of the garden. Here in Tvind we have a big garden farm, and the idea is to become self-sustainable.
After the quarantine, we started our job in the Villas and ITP project. Our daily life is usually divided in three different parts: Mornings, afternoons and evenings. In the morning we prepare the students for the day school and with them we clean the houses before leaving for school. After the morning cleaning we usually have a meeting where we organise our day with the students. If the students are at school, I'm in the garden otherwise, I have some specific activities with a student like walking, weeding, playing music etc. In the afternoon we have different activities, like sport, practical actions or a simple chit-chat. The evenings are often organised by the DNSers and can be sport (like volleyball or football), movie night or some games.
A truly inclusive place

As I started my job here in Tvind, I had the opportunity to meet new people and to work in a very friendly environment. Working with me there are some DNSers in "saving-up period", ( raising the money for their course fees for the teachers education), and it is nice to see all of them preparing themselves for the beginning of their program. We have 4 different DNS teams here in Tvind, and all of them are really focussed and determined to achieve their goals. Community life here is real, everybody has his own role and together we create an incredible environment full of cooperation and collectivity.
Now, in few weeks, I will be back in CICD, ready to start with my second team of Development Instructors. It will be challenging, I`m sure of that, but I know it will be an opportunity to learn new ways of understanding our reality and to find new opportunities to work and cooperate together. To see more about the schools and community in Tvind – click here: https://www.dns-tvind.dk/tvind-international-school-centre/