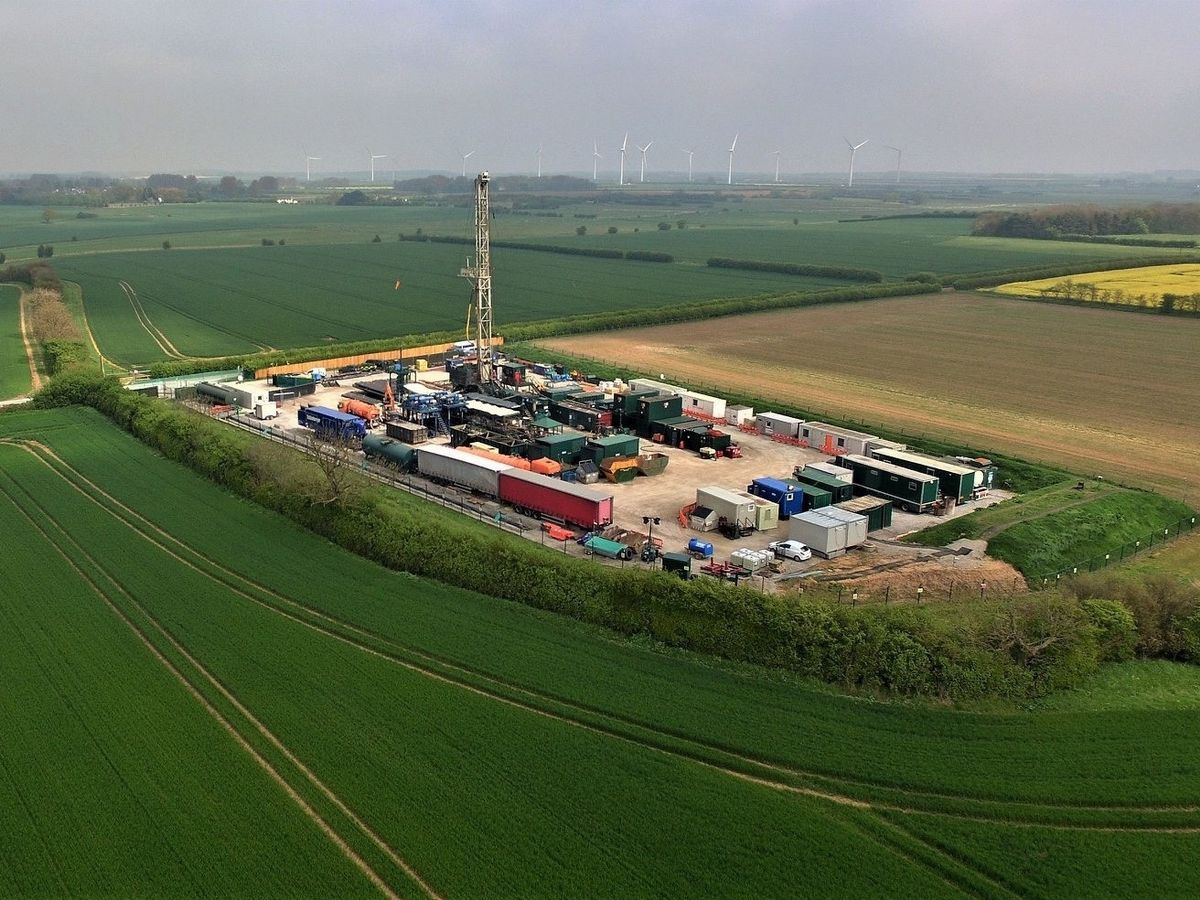 In the middle of the beautiful and peaceful Yorkshire landscape, hunters for profit and fossil fuels have found some very big oil and gas deposits. During the last 8 years, there have been several attempts to start bigger scale fracking or acidisation, and drilling for oil and gas here, but they have met a fierce resistance from the local people. One extraction site in West Newton was closed down after leakage of poisonous chemicals, but now the company is trying to get started again in a neighboring location. Until very recently there was a Monitoring Protection Camp that was manned 24/7 keeping an eye on every movement at the site.
Lobbying and campaigning to protect our planet
People in the area organised awareness campaings and public events, leafletting, information campaigns, happenings, civil disobedience actions.....Click here to learn more about the back ground of the anti fracking campaign and the many activities: AboutWestNewton
At the same time, the UK government as well as many local councils - including East Riding of Yorkshire - have declared a Climate Emergency.
So now many people are working on holding them to account! Hull Friends of the Earth and people in the area have been protesting and lobbying the council and MP-s to take action and make sure the fossil fuels are kept in the ground.
Many letters have been written to the councilors...here is one recent example from CICD:
Dear councilor
Regarding the proposed drilling for oil and gas at West Newton.
I hope this letter finds you well!
I am writing to ask you to please reconsider the recent decision to allow Rathlin to expand developments to drill for oil at West Newton without a comprehensive environmental impact assessment.
The risk for environmental damage in the local area
There is a serious risk for damage to health and safety for the people and wildlife in the area around West Newton, if these operations go ahead – and even more, if it is not very carefully monitored by the Council.
The site at West Newton A was closed some years ago because of damage to the environment.
This are many parties that potentially can be adversely affected by the operations – the area is home to many species of animals, there is farming of food and livestock nearby, there is groundwater that can become polluted, and there are the people who live in nearby farms and villages.
The big picture: the threat to our climate
It is widely recognised by an almost completely united science as well as many governments, that we are in a Climate Emergency. The UK government also recognizes this fact and are adopting policies to drastically reduce our carbon footprint.
To allow the expansion (or even continuation at all) of the work to extract oil and gas in West Newton is contradictory in this situation.
The main reason for the Climate Emergency is the ever increasing emissions of green house gases that work like a blanket and stops heat from escaping from our planet.
This has brought us to the brink of disaster and a mass extinction is underway with many species dangerously reduced in number, and more than 1 million species threatened by extinction. Humankind is also itself at huge risk because of this – and we have a window of only 10 years to reverse this very dangerous development.
This means we need to keep as much of the fossil fuels as possible in the ground. Especially the oil produces a lot of green house gases.
So instead of extracting more fossil fuels that do direct damage to our world, we should promote the development of renewable energy sources such as sun and wind! Especially wind there is no shortage of in this area.
Thank you for your time reading this letter.
Take care and stay safe.
Sincerely yours