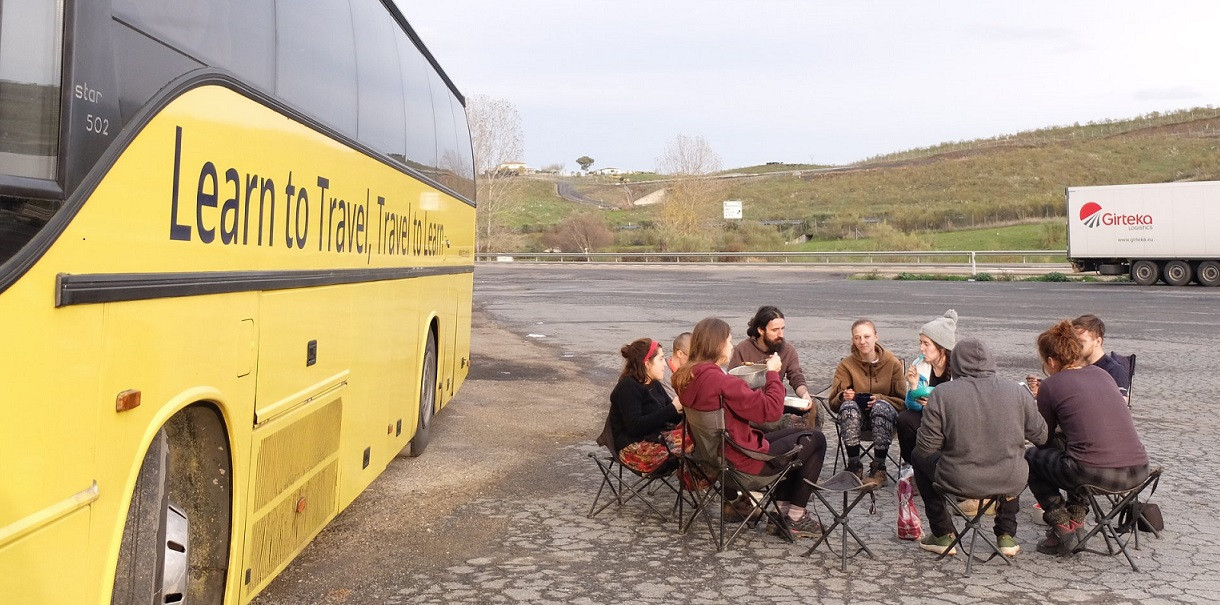 Education is the key to create change

Education is the key when we want to create a positive future. The key to reducing poverty, to eliminating gender inequality, to creating a sustainable planet, to preventing needless deaths and illness, and to fostering peace …..
The world needs passionate teachers who are willing and able to act and stand up for the people. Teachers who understand that the world can be a better place for all its living beings. Teachers who teach about the power of community and who can inspire by example.
So to be a teacher is really one of the most important jobs you can have - teaching the next generations the knowledge, awareness and ability to act that they will need in our world of Tomorrow.

The Necessary Teachers Training College in Tvind, Denmark

The world needs more teachers...how about you?
But maybe you are not happy with the educational system you have experienced so far yourself, and don't see yourself in this role? Don't worry! At CICD just as at DNS, you don't find "same old -same old"....instead we have created Another Kind of School and here you find Another Kind of Teacher.
One of our partners schools in Denmark, the DNS Teachers Training College in Denmark, offers a non-traditional bachelor programme in education. DNS aims to empower people through knowledge and skills to respond to the challenges of our time.
Meet Svetlana, DNS graduate and now one of the teachers at DNS:
"To choose the path of teaching took me some time, I must say. It started on my very first 1st of September, this is the day when the school year starts in Lithuania. I simply loved it. And I am not talking about the lessons and tests, but about all the kinds of people I got to interact with and about the learning process that was happening there, somehow in between lessons most of the time. Though I was in love with the school and Summer holidays always seemed too long of a break, I never thought I will become a teacher. It is now, when I reflect, I see lots of sense in my actions and choices that led me to choose this profession."
Click here for more: https://www.dns-tvind.dk/interview-with-a-dns-teacher-meet-svetlana/
Follow this link to read more about DNS: https://www.dns-tvind.dk/learn-more

The global DNS movement

The very first DNS that is described above started in 1972 in Tvind in Denmark. Since then, the concept of the DNS teachers training and this revolutionary pedagogy has spread far and wide. Our partner organisation, Humana People to People, are now running 49 DNS Teacher Training Colleges in many different countries. They are training 12 500 primary school teachers each year. More than 5 000 primary school teachers graduate every year in Mozambique, Angola, Malawi, India, Guinea Bissau, Democratic Republic of the Congo and Zambia.
Our combined efforts since 1993 have trained more than 49 000 teachers impacting almost 2 000 000 children with access to education.

"Education is the most powerful weapon which you can use to change the world." Nelson Mandela, who spent his life spearheading changing the racist apartheid system in his home country South Africa.