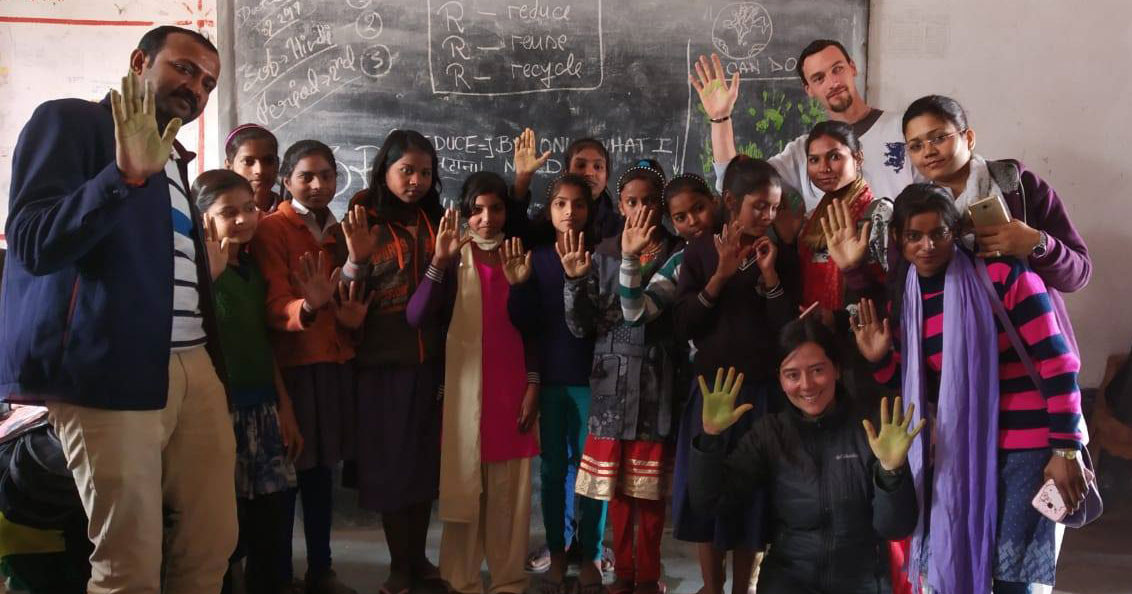 Hello! I am Margarita, the result of a love between Colombia and Spain, a person curious about the world, an admirer of the different and a believer in human kindness.
I am writing to share my story and encourage you if at any time you decide to take a different step in life.
I grew up in the country of magical realism, a place for which I feel immensely grateful for having given me love, study and work at times when it was not always easy.
After working more than 10 years in the corporate world and with great achievements, it was time to fulfill my dream of traveling and living abroad. I was looking to do something different in my life and what would be better than doing it while helping others. I knew that it was time to embrace a period of change, independence and challenges ...
It was a dream that became a possibility when the Gaia option offered by CICD allowed me to raise the course fees of the programme in 6 months before the start (when in my country of origin it would have lasted for years), helping in activities related to the recycling of second hand clothes in England. Thus, I decided to apply to be able to finance it. Altogether it would be a sabbatical year that promised that I would "learn by traveling" and "learn by doing" in an international environement. So it was!
Of course, learning in this process was like wanting to reach the top of a mountain far from my land, unknown but rewarding. A path in which I encountered not so easy situations, different cultures, a variety of ways of working and social realities, especially of women and children, that opened my eyes and also touched my heart.
My fears were put to the test: cooking for many when I never did it before, riding a motorbike to reach remote schools in India, giving speeches in a different language to large audiences and taking the challenge of teaching education when I felt that there was so much to understand; same fears that were later erased by receiving an immense generosity in details of children who were looking for small fruits to give me before I left, of humble families willing to give me the best corner of their homes and to share their best local dishes on the floor of their terraces when the night was falling.
I witnessed beauty in the midst of chaos, generous souls in the midst of poverty, that by giving we receive, that by teaching we learn, that immersing ourselves in what is different we can improve our empathy and perhaps, being more empathetic on a large scale, our world would be different… perhaps more peaceful and dignified, especially for those who need it most.
It was definitely "another kind of school": a school of life, where most of what you learn will depend on you. I can say that here I received the space, the confidence and the possibility of doing it in sustainable projects. Yes... sometimes it was not easy. But I understood that for helping you only need to do it, give your best in the process and see the balance of the good that the adventure of doing it brings with it.
I could say that finalizing this trip and seeing the whole route from above has been one of the best experiences I could have.
Hope one day you can do it as well!
If you've ever thought about making a change, taking a break, and taking a year off for helping, learning, and traveling… let me know!
Feel free to add me on WhatsApp and to write me your questions. We can also coordinate a video call, as you prefer. I will be happy to guide you to see if this option is the best for you!
A hug from a distance:
Margarita Barbero
WhatsApp 00447956163465
"Traveling makes us understand that no matter how much you know, there is always something to learn"