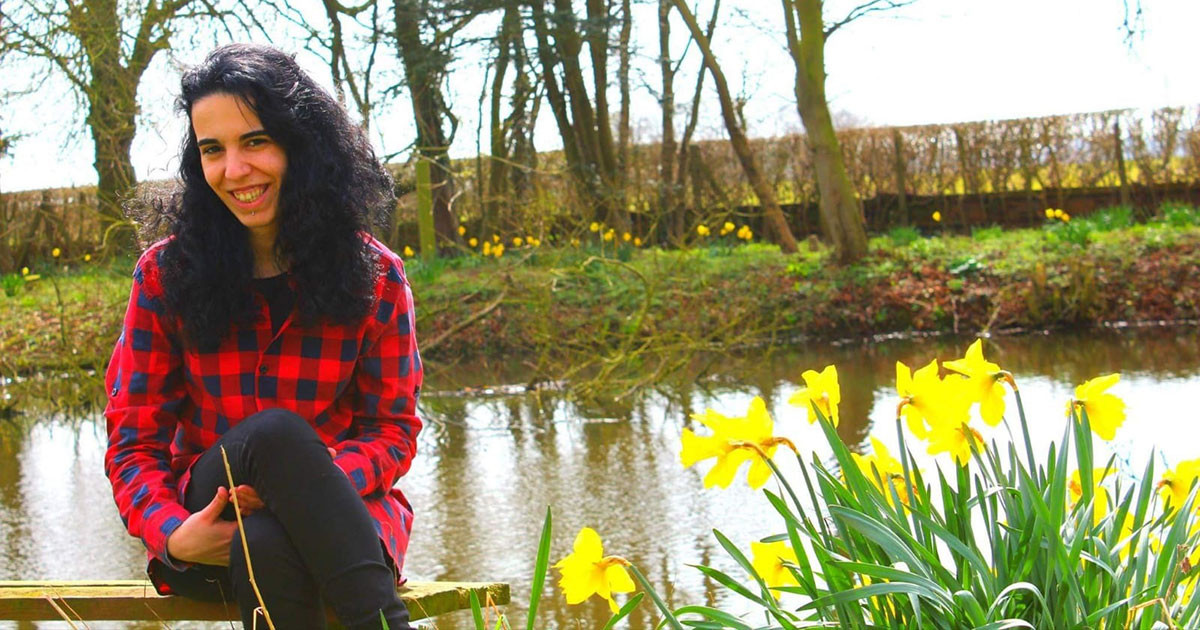 Studies and workshops in our lock down CICD
Hello, my name is Mel and I am a teacher at CICD.
Today I write to tell you a bit about the past weeks and how we managed to continue with the programmes even in times of Covid-19.
Let me tell you about how we rearranged the daily life in the safest way possible.
At CICD we were around 30 people a month ago. We changed the whole set up of the school by dividing into 3 groups.
9 Development Instructors (DI-s) plus + 2 teachers are now living in Malawi building (one of the accommodation building). Cooking there, having classes and all activities together and living there as well. All our scholarship Gaia students are living in Mozambique building (another accommodation building) + 2 teachers, and they as well cook and have classes there. Everyone else is part of a third group who now eats and cooks together in the main kitchen of the school and we turned the meetings room of the promotion office into a dining room.
These 3 groups do not mix. We also installed soap dispensers with hand sanitizer in all entrances of the buildings we are using. The school building with classrooms, office and dining hall is not used anymore.
By not mixing we have a greater chance of not getting Corona virus. If someone gets it in a group, then this person goes into self isolation and the group needs to quarantine completely.... but we will still have the two other groups which are safe. Of course the actions of washing hands many times every day and cleaning often are part of our routine.
This was our first change. It took us a day to make it happen: moving around and creating new kitchens, classrooms, dining rooms and moving to new rooms.
The second thing to do was to adapt the programmes. Both the 10 months programme and the 12 months programme had to be changed as some of the periods required us to go out for investigations and actions and during lock down we couldn't do that.

So we teachers put our creative hat on and made some changes.
The first week in lock down we were 11 people in Malawi building and we decided to make an event. Each student got an hour and half to full-fill and the theme was "a conscious lifestyle and sustainability". So the students had the week to prepare workshops and presentations for the weekend.
We had a very rich programme with the following 11 workshops and presentations:
Natural healing and alternative medicines
In this presentation Helena and Iasmin spoke about the importance of your mental stability and how you should care for yourself . Physical and psychological balance hold hands in a healthy lifestyle. They also spoke about the benefits of meditation and Yoga which we all did together. A big part of the presentation was about some of the natural medicines we can use instead of filling ourselves with chemicals from pharmacies....from ginger to turmeric we were guided through different plants and roots that help boosting our immune system.


Ecological liquid shampoo and solid shampoo/shower gel
Greta and Zulema made a wonderful workshop where we learned how to make our own liquid and solid shampoo/shower gel. Using linseed, soap base and our garden plants (lavender, melissa etc.) and also some essential oils. Now we know how to make our own shampoo which is free from chemicals and plastic!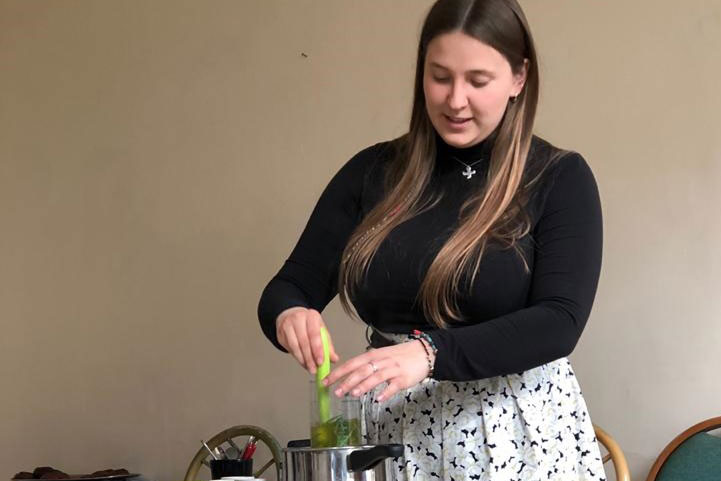 Cleaning materials and the benefits of making your own
Rosana taught us how to make "granny's soap" by re-using oil from the kitchen. She also made different kind of products for toilets and floors and general cleaning. We can use vinegar as a cleaning product... that we knew, but what was new is that if we add orange peel and leave it closed for around a week the strong vinager smell disappears and it cleans very well.
Bio-construction and Permaculture as a way of fighting capitalism
Martin made a presentation about how Bio-construction and permaculture are ways of fighting capitalism. He introduced us to new concepts within bio-contruction and permaculture and he also demonstrated how we need to use capitalism against itself. To demonstrate this he showed us how he managed to make a small windmill which he uses to charge his phone, by using old "rubbish" and electronics that he found.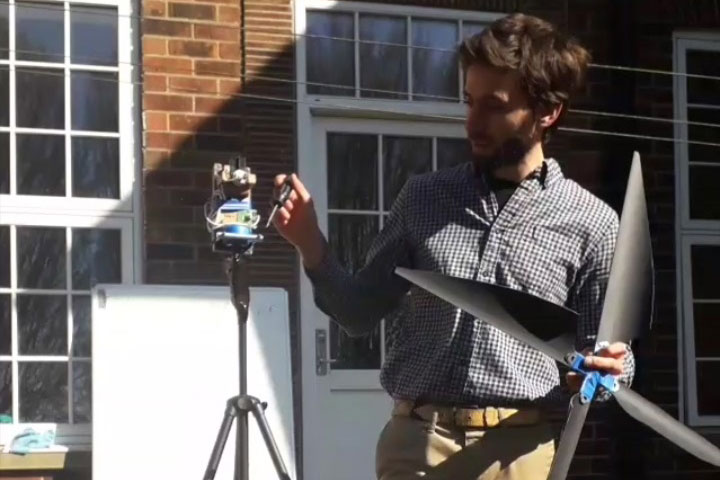 The fashion industry and sewing workshop
MariaJo made a presentation about how the fast fashion industry damages the environment and what we can do about it. Buying second-hand and reusing/transforming old clothes. The workshop was to sew. She taught us how to turn a old piece of fabric into a backpack. Each of us now has our own handmade backpack!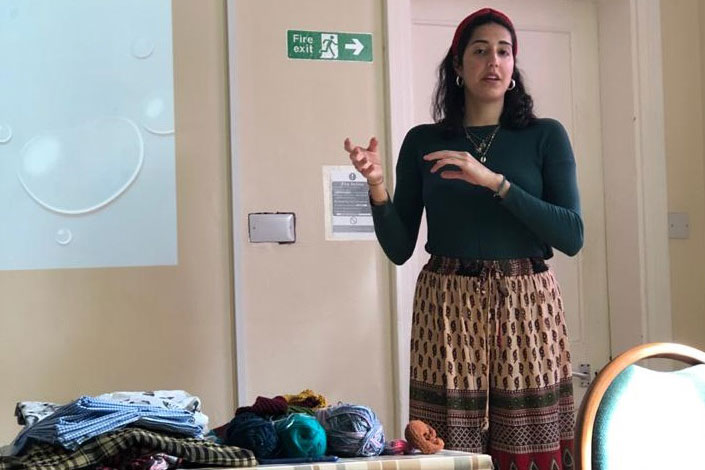 Vermi compost
Rosana demonstrated and explained for us about vermi-compost (compost made with earthworms). She spoke of its benefits and showed us how we can make one very easily. Now we have our own vermi-compost system.
Child labour
Greta presented for us a big issue: Child Labour. We learned where it happens most and why. The connection between capitalism and child labour is almost unbelievable. We concluded that it is extremely important to know where the products we buy come from and how they are harvested and produced.
Interculturality in the north of Argentina
Zulema presented for us her work with indigenous people in northen Argentina and how their systems of water collection and interculturality are working to create development without the capitalistic model.
Water scarcity worldwide
Gabor explained about the water scarcity problem worldwide and how "we don't really care" cause every time we turn the tap the water comes. Many places in the world suffer drought and if we continue using water in the way we do worldwide … water scarcity will soon be the biggest issue of our time.
Sports for a healthy lifestyle
Gabor had prepared an hour of different sports activities, for us to understand that sport is a way of becoming healthier and there are many things that are easy to do that make our pulse go up and have lots of fun at the same time.
Activist songs workshop
Joel has prepared 4 songs. Being an activist requires creativity. Joel changed the lyrics of some well known songs and made environmental activists songs out of them. He made songs about recycling, child labour, natural medicines and medicinal herbs.
The following two weeks have been dedicated to studies and courses about Global Warming and Climate Change which have been full of discussions and debates. These included courses and studies about industrial farming, militarism and its pollution, renewable energies, the nine planetary boundaries going deeper into each of them etc. The week has also been very much about what can you do as an individual and how to demand from governments and co-operations to be green. This period is called Zooming into an Open Future and the People's Exam for it is gathering all this new information from this period and design a plan for the CICD campus to be as green as possible.
This is a 10 year plan that includes rain water collection and water solar heating systems, solar panels and windmills, the best garden farm ever seen - CICD becoming a never before seen Environmental Centre.
The coming week will be focused on Peace and not war and the fight of the Poor.
The next step for the teams will be to finish the training, and go for the 6 months volunteer work at some of Humana People to People's projects. We are 2 small teams of volunteers in training in our group. The 10 months team will be finishing their training in the beginning of May and the 12 months team will be finishing in the end of May. Both teams will not do the last period of their programmes right now. The last period is dedicated to project preparations and the plan for both teams is to go to the projects in January. This means that in December they will come back to CICD and finish this last period focusing on project skills and preparations.
Team building and sticking together
The worldwide situation of Covid-19 has brought a lot of worry and stress to all of us. We come from 6 different countries, and we keep informing each other of what we hear about out own countries and families and that helps us all deal with the situation. We also keep busy and have fun. We have a productive programme full of knowledge even under these circumstances, but we also keep the fun and the good mood up by watching movies together, dancing, playing the funniest games, doing acroyoga and playing songs together.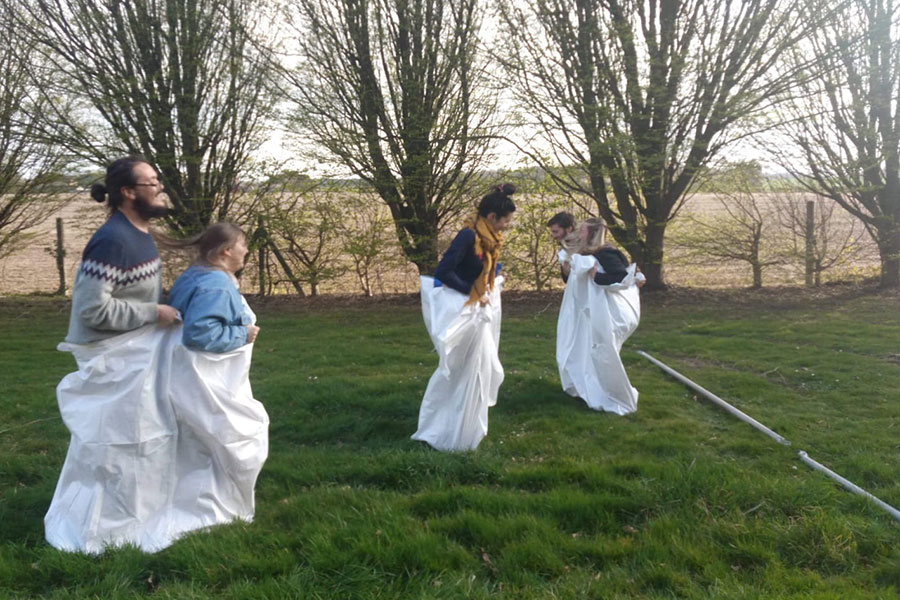 After 3 weeks in lock down we really miss the other groups and the community life as we used to know it. We miss our friends in the other groups, the freedom to go everywhere in the school at any time and to talk with so many different people. But at the same time this situation has brought us more together and given us the opportunity to get to know each other (in our group) better.
We all feel extremely lucky to be at CICD. We are privileged because we are all still able to continue doing things, we have a programme and a daily routine, we are able to do gardening and enjoy the sound of the birds and the sun of this beautiful spring.
We have also talked about how we don't want everything to "go back to normal" because "normal" was not working at all for everyone. We hope we as a society can learn from this crisis and do and be better to each other and especially to Mother Earth.