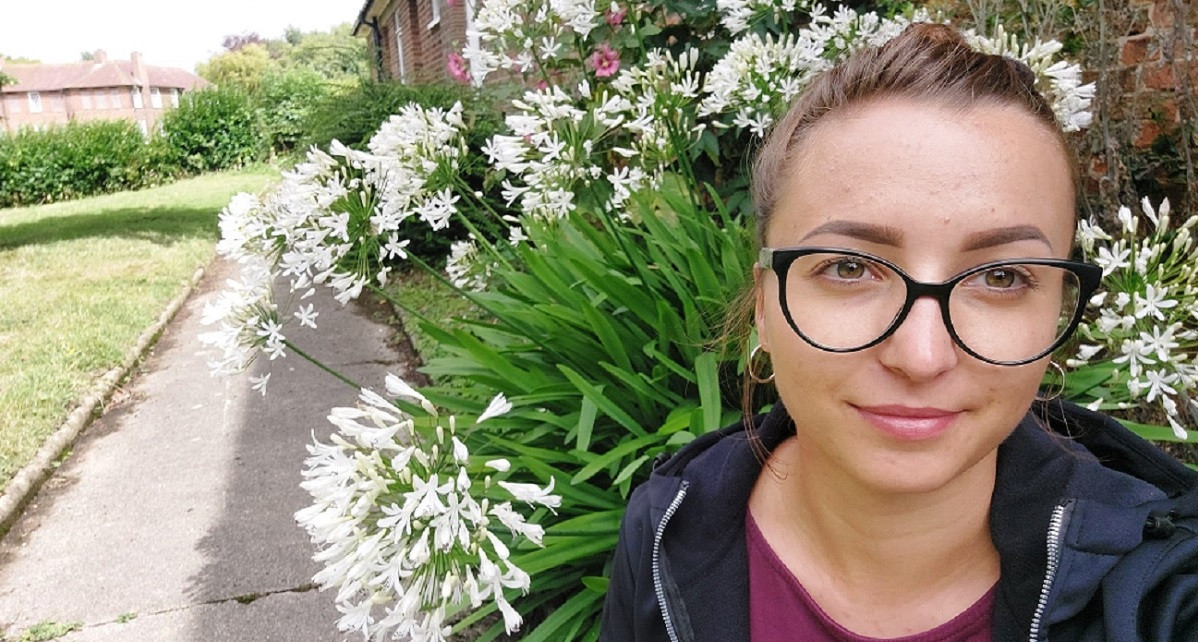 I am Viktória Borbély, a participant in the Gaia scholarship programme from August 2022.
At first I didn't think I would apply because I thought it would be a huge change. But I finally made up my mind and went for it.
But at the moment, even after being here for several months, I consider it a very good decision, with plenty of opportunities for development, it constantly gives new impulses and impressions. Being here makes you develop, with the aim that everyone wants to give something to the world, this results in the creation of a wonderful harmony, and also gives a sense of security, because I feel like I'm in the right place.
I have always been interested in environmental protection and nature, and I can use this interest in our Gaia classes. Last but not least, taking responsibility as part of a team teaches me social life, which I used to shy away from - but the opposite happens here.
Communication in English was very difficult at first, but every day it inspires me to understand other people's stories and improve even more in the assigned class tasks. I am inspired by the positive feedback and I see my personal growth week by week.

I have also always been interested in world events, injustices against the environment and people. In addition to the importance of environmental protection, I believe that the next important aspect is people's quality of life, improving it according to their circumstances and possibilities. After the preparation and cultural knowledge in the framework of the Poverty Activist programme, it will be possible for me to really see the situation in Africa and to see with my own eyes peoples' life and problems that I can actively participate in solving.
By completing the 12 month programme I want to invest in the future and travel the world to help and bring justice to those who have been fed lies by the media and see only one side of the issues. Maybe I was like that, but now I have changed and this place is a good opportunity for this.

The interesting thing about the preparation is that our community consists of people from many different countries and cultures (we have Hungary, Chile, Colombia, Brazil, Denmark, Sweden, Romania, Spain, Portugal, Argentina, Syria, Jordan…. ) so even in these first months we can gain knowledge about other countries, cultures, and their economies.
Do you know where Hungary is located on the map? Have you ever eaten goulash soup?