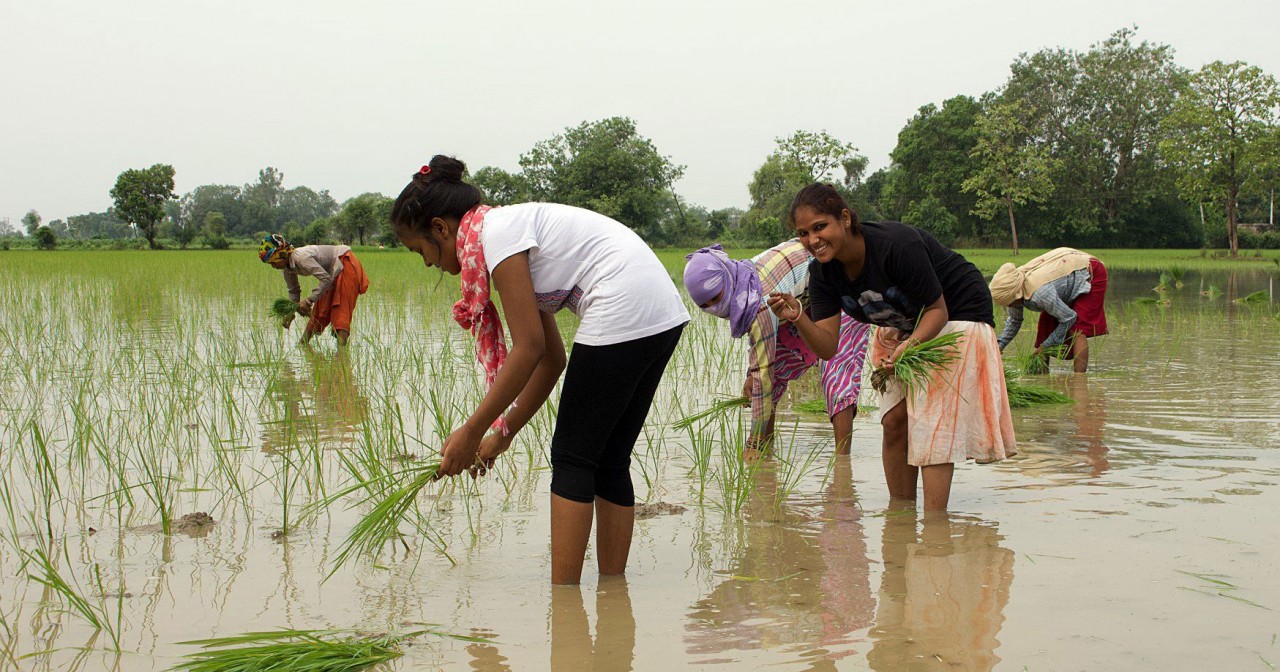 Melisa is from Argentina and before coming to CICD she has worked with an insurance company, has a degree in tourism and did temporary work at the weekends. Here is the interview we had with her after she returned with her team from India.
About the start and the first steps in the programme:
I joined CICD in November 2017 and was a Gaia student at first. In May 2018 my Climate Activist Programme (CAT) started.
There have been three main reasons why I joined the programme: At first, I felt the need to change my routines. Secondly, the programme of the CAT seemed to relate to my profession in tourism area and I was curious to learn about agriculture. And thirdly, I began to be more conscious about the environment so that I thought it would be a good option to
Mostly, what I have learned was that I improved my knowledge in organic agriculture. I learned how to help our environment and how to construct permaculture beds.
During Gaia the most difficult for me was to achieve my goals. The best in this period definitely was to live in community and to do teamwork.
Meanwhile, during the CAT programme the hardest was the communication - as all of our team have different origins and ways of solving problems which sometimes led to conflicts. The best in the preparation period definitely was the trip to Scotland… it was great for the team.
Tell about your service period – Where were you and what was your job at the project?
Our volunteer period was divided in two parts. At first we have worked to support the teachers at the TCGD (DRH) in Mathura in Uttar Pradesh (for training community development). We helped the teachers improve their skills in teaching, organising the community etc., helped building the school's garden and also went on an investigation trip with the students. In the second half, which was a bit shorter, we build Urban Gardens together with the community and brought them to the families.
Looking back, what have you learned and achieved in the time in India?
First of all to be patient. I had to get use to the different mindset about time planning at first. I also learned a lot about this different culture and got to know my limits. I managed to build a connection to the local people and could see how the participants have visions and are full of curiosity to learn more all the time.
During the first period the students had the task to plan and organise an investigation trip of two weeks with limited budget. Travelling together for two weeks with the smallest resources and with ten people who speak a different language than you was not easy. On this trip I also got to know the hard Indian reality.
The best experiences I had was to get to know the Indian families and the goodness of the people. Always generous, always appreciating what we were doing, always opening their houses for us without receiving anything in change and the children… the children that gave me lots of love and happiness.
This experience opened my eyes for a different reality and changed my perspective and view on life.

Be patient! As I already said, the cultures are very different, and you need to learn to cope with the different customs for example about having a meeting- because agreeing to meet on a day to speak about plans does not necessarily mean that you really will.
And, for sure, enjoy what you are doing. Do not put your focus in the smallest details because then you won't succeed but rather see the whole project. Furthermore, it is important to do whatever you want to do. If you have any ideas on how to improve something or want to change something in the plan, tell them so that you can do it. And if you feel not comfortable in any situation, TALK about it. And investigate. Get your own impressions of a situation so that you unfiltered can see what it is like and how you think you can help.
Enjoy and always see the positive things!