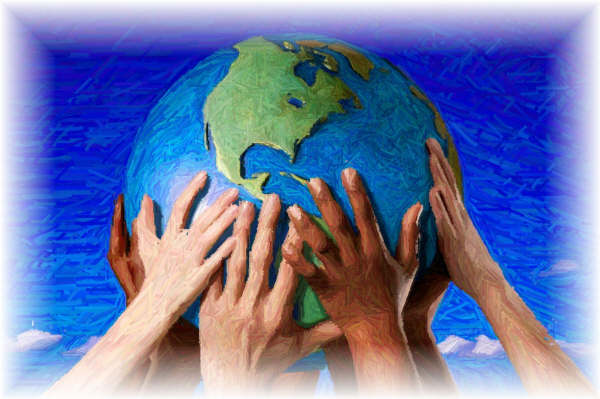 Example from India - one farmer every 30 minutes commits suicide....
During the 1990-s, the World Bank and IMF encouraged the Indian governements to adopt new economic policies such as "structural adjustment" and privatisation.
Indias markets were opened to global trade and multinational corporations.
The Indian government removed government support for farmers, and promoted heavily the change from subsistence farming to to cash crops, especially cotton.
These changes made the Indian farmers very vulnerable - to international competition, to price falls...and without the safety net of government support.
The rights of the farmers to a decent life, where they could feed their families and send their children to school, did not have the attention here.
The growth of Indian economy was the focus.
Because of this, the Indian farmers have suffered and continue to suffer, and there is an "epidemic" of suicides among farmers.
It is estimated that more than 250.000 Indian farmers gave committed suicide during the last 16 years.
According to statistics from the Indian Government, during 2009 more than 17.000 farmers committed suicide...that is one farmer every 30 minutes.
Why are they driven to this?
What is the explanation for so many being so completely stuck that the only way out is giving up their life?
The answers lie in the workings of the globalised economy and the powers of the big corporations and international money-lending institutes such as the World Bank.
Click here to read the article from Center for Human Rights and Global Justuce (New York: NYU School of Law, 2011).
Link to the PDF file:
Every Thirty Minutes: Farmer Suicides, Human Rights, and the Agrarian Crisis in India
About CHR&GJ
New York University School of Law (CHR&GJ) has long been at the forefront of scholarly work on civil liberties and human rights.
In 2002, the Center for Human Rights and Global Justice was established to bring together and expand the rich array of teaching, research, clinical, internship, and publishing activities undertaken within the Law School on issues of international human rights law.
They have a very informative website:
http://chrgj.org