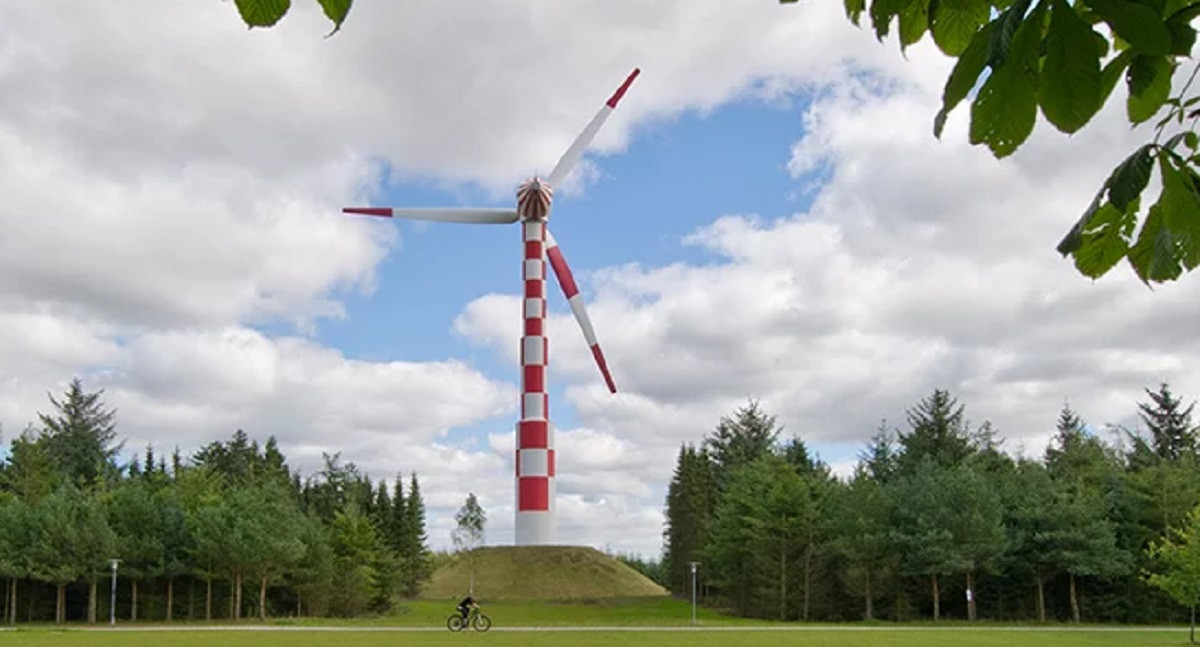 By Brita Jensen
When Tvindkraft was built, it trailblazed the wind industry,
This story is about my work at Tvindkraft, the world's first megawatt modern wind turbine. In 1999 I had been both a team teacher and a subject teacher at DNS (The International Teachers Training College also located in Tvind). Through that work I had become increasingly conscious about the deterioration of the environment, both through our DNS study tours and studies.
I wanted to work full time for improving the environment. A position at Tvindkraft became vacant and this was my chance. I didn't know anything about a wind turbine, but I had for many years liked to dapple with a bit of mechanics. As a student and later a teacher in Tvind I had participated in bus repairs and travelled twice to India. I had also work with recycled waste water and toilet waste systems in Tvind. And very important, I had learned a lot from participating in our building weekends where teachers and students together improve and maintain our buildings and surroundings.
So, my work at Tvindkraft started.
In 1975 when we started the build of the turbine, I had been in the Guest Group. (Thousands of guests came every month to see the construction, as well as when the wind mill was ready and running - and they needed a tour and tea and explanations) This experience was now valuable. I soon discovered that many people still came to visit, and they told us how impressed there were. They still do. The turbine is now 48 years old and still running. And it is still a huge example of what common people can do when we unite.

One thing I also really came to understand when I started working with the turbine was how amazing it was what we did when we built the windmill. There were so many details to research, so many components that had to be installed with utmost care. And none of it would have been possible without collective leadership. It made me feel proud and privileged to be able to be a part of the tradition of doing things ourselves and solving any issue in togetherness with others.
The windmill is running as I write and will continue doing so.
When it was built, it trailblazed the wind industry, and today it is a wonderful example for us who have to trailblaze the building of the future world for the benefit of the planet and the people in togetherness. It is not only a technical question. Togetherness is the key word.
For more about Tvindkraft - and an interview with Britta on BBC World - go to https://www.tvindkraft.dk/