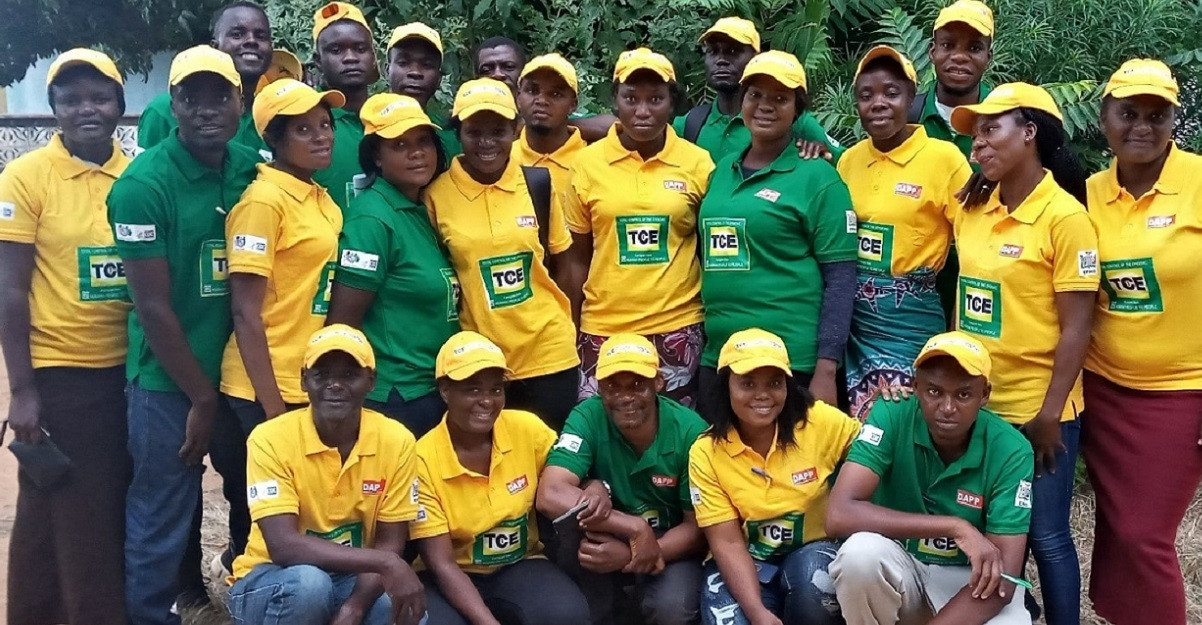 Hello there,
I am Mel, teacher at CICD, recently arrived from St. Vincent and the Grenadines, after 2 months working with Richmond Vale Academy and environmental projects running there together with a team of 6 from CICD – the Climate Activist team.
Today I want to share with you news from DAPP Zambia - one of our partners and a member of the Federation Humana People to People. This is more specifically about a project that I very much admire – Total Control of the Epidemic - TCE. This project delivers health services to fight some of the big epidemics: tuberculosis, HIV/AIDS and malaria, especially for hard to reach people in cities or in rural areas.
Over 1.5 million people die from tuberculosis (TB) worldwide on a yearly basis. In a country like Zambia, which has high prevalence of TB there are 455 cases per 100.000 population. Active tuberculosis signs and symptoms are lack of appetite and weight loss, high temperature, night sweats, extreme tiredness and fatigue and for pulmonary TB, which affects the lungs, a persistent cough and breathlessness that gradually gets worse. If left untreated TB kills about half of those infected.
DAPP Zambia has TCE projects with focus on TB running in Lusaka, and Western and Southern provinces. In the past 7 months these TCE projects have screened 44,174 people and many were initiated in TB prevention therapy. This project targets early TB detection, referral for TB treatment and support for adherence treatment and care.
So what is the project and how does it work?
TCE subdivides a region into TCE Areas, each with a population of around 100,000 people.
TCE Areas are further subdivided into TCE Fields of 2,000 individuals, averaging 250 to 400 households.
Each field is assigned to a TCE Field Officer, whose job it is to inform and counsel every individual in their field. The Field Officers also visit schools, workplaces, and community centres.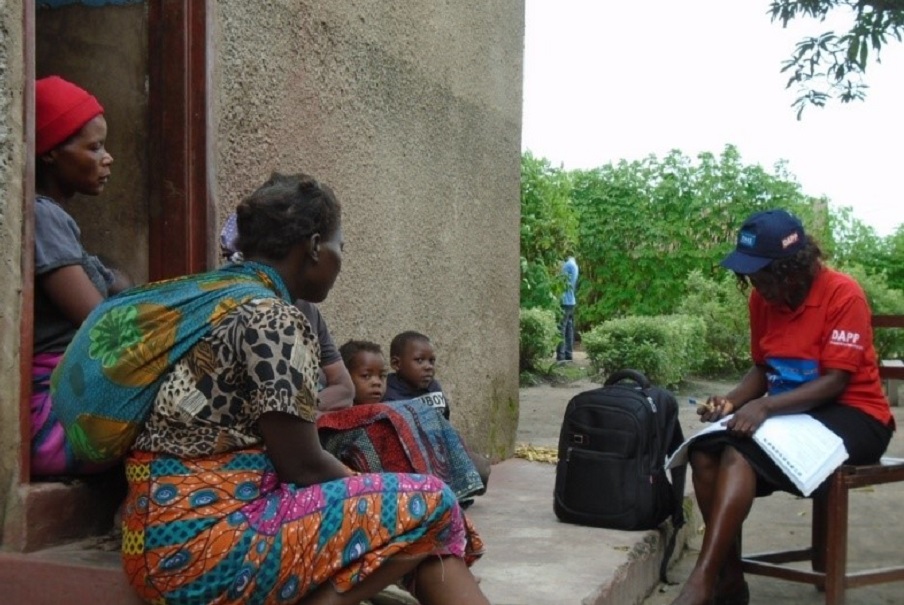 Door to door mobilisation
The idea of TCE is to mobilise and educate the people in the community by going door to door to visit all households. The aim is to talk with everyone in the community. They encourage lifestyle changes as well as preventative behaviour. This project has a long term sustainability because it trains and involves local volunteers, women and youth clubs as well as community leaders.
The responsibility of the Field Officer
Living in their area of operation and walking or bicycling from house to house, the Field Officer enter into an open dialogue with each family member, mobilises them to know their TB status, carries out TB screening and links them to existing health services.
Field officers establish information centres, form neighbourhood committees to initiate campaigns and activities to promote community awareness, and spread TB prevention messages to the public on the radio and in any media form.
Field Officers also recruit, train, and organise local volunteers, called TCE Passionates. The Passionates help educate the community, create clubs and arrange for home based care for those in need as well as participate in projects such as community gardens that provide nutritious food and even an additional income.
The goal: TCE Compliance!
When a community has reached a state of "TCE compliance" the community is protected against the epidemic! All members of the community are aware of how to remain free of the disease. If they have already contracted TB, they are supported in living a positive life, avoiding to pass the disease on to others and striving to get back to full health.
With this I want to celebrate this project with its focus on people and community. TCE inspires me with its approach to empower people who are at risk (adolescents, youth, men and women and anyone at risk) to take control of their own health by making informed decisions to reduce their vulnerability to HIV/ AIDS, TB and Malaria.
TCE also supports key populations, mobile and migrant populations with standardised and evidence-based prevention interventions as well as the care and support the most vulnerable need.
Thank you TCE and DAPP Zambia!