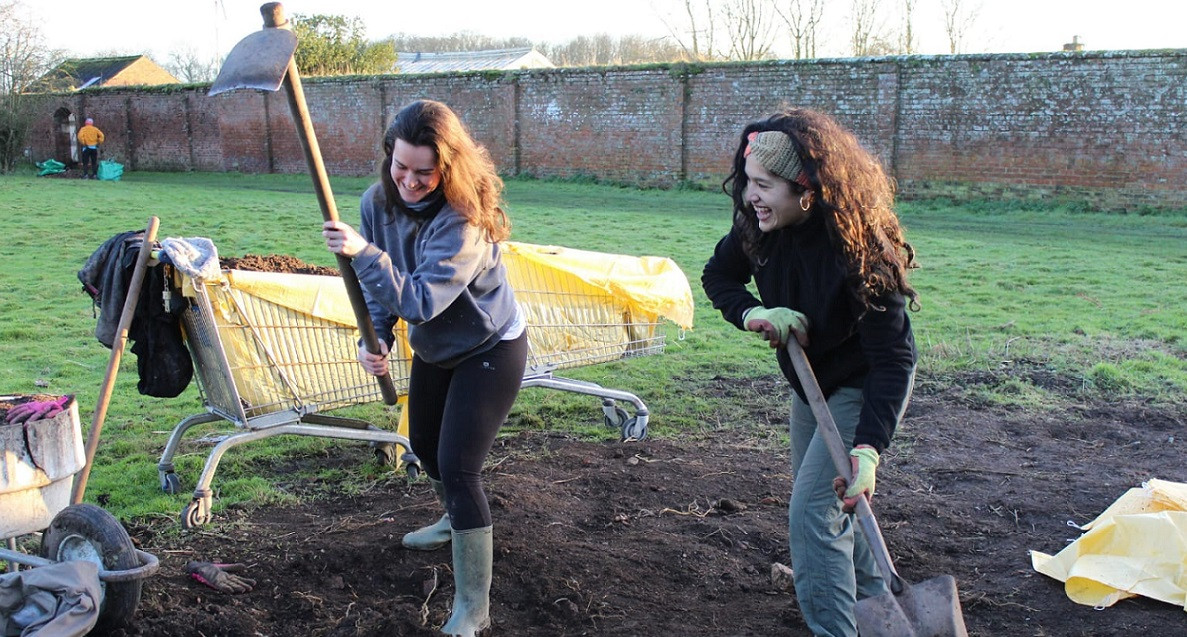 By Carla Barrado, Spain

My story is worthy of being in a printed book, given the circumstances that encompass it. Each person is unique, and each person has their way of experiencing adventures and opportunities; however, the important thing is not to compare and not to think that it is better or worse, but that what will truly lead you to live the experience is simply living it.
I joined the Gaia group in 2019 with the idea of starting the following August in the Poverty Activist team. My time in Gaia was very intense and I learned a lot from it.
First of all, mention that I am considered myself a very social person and the task of collecting clothes and shoes (during Gaia) led me to have to get up early (and not share breakfast with my colleagues), driving and collecting the bags - as well as packing later - alone too, and then when having dinner with everyone I was falling asleep and only thought about my alarm, that began to count the hours that were left to get up again.
It was a very interesting challenge to live, and here I am, writing these lines and with a lot of pride behind it.
Already in August, I was part of a very varied team, it was led by women. Particularly, I felt very lucky to share studies and a project with my partner Agustina. We both were clear from the beginning that we wanted to develop a project together on a social issue and that it included Psychology and Social Work, among others.

In February 2020, the plane took off towards Zambia, a lot of nerves and excitement awaited.
To summarize the situation a bit, we were unlucky to experience some social problems that made us move to the neighbouring country, Botswana. Then the subsequent news of Covid19 in the world made us move to our countries of origin. So the desire and energy for the next 6 months of the challenge in Zambia, they remained stored in the suitcase on my way to Spain.
This desire and energy made me return to CICD in September 2020, with the idea of carrying out another project. This time, I was lucky enough to join the 'Climate Activist' programme for St Vincent and the Grenadines.
And in order not to keep the intrigue too long, I must admit that once again I had to keep my desire and energy in my suitcase. A volcano erupted on the island of Saint Vincent, very near the project where we were going - so the trip was cancelled.

So, after these experiences, I decided to return to Spain where I would start thinking about the next steps on my own. So, here I am today, with my desire and energy in my suitcase ready to leave as soon as possible. Always keeping in touch with the school and visiting them once or twice per year.
See you soon CICD, see you soon project.