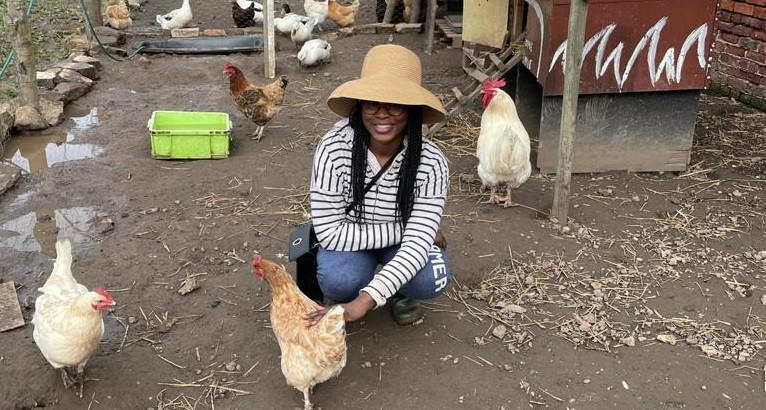 I am Madia, a 23 years old French-Gambian woman. I'm a marketing student and I have always been an open-minded person with a big curiosity.
While I was in France finalizing my gap-year student, nothing was motivating me to stay in the country. I made the decision to have a WWOOFer experience. It was the perfect way to improve my English skills while leaving my comfort zone being closer to the nature.
I joined CICD for two months without knowing what I was going to expect. The surprise was sincerely very good.
Being part of the Garden Team
Here the job is very varied and in my case I'm part of the garden team. I look after the well-being of the plants, the vegetable garden and the chickens. The job is very demanding, physical and fascinating. I must also confess that I have always been a city girl, being a WWOOFer is therefore for me a real challenge. From now, I have particularly learned a lot about the plants, about how to treat them with love, using specific tools, etc. I have also learned to manage my animals fear being always near the chickens. CICD also owns some cats and dogs, I love living with them especially "Hummus", the garden's dog because he is very nice and small, like a baby. In my daily life here, I also do cooking and cleaning.
What I also like about CICD is the people and the general ambience. You can't get annoyed being here. We are approximately 13 people from all around the world: Sweden, Portugal, Hungary, Hong-Kong, Italia, etc. Of course, we all speak in English sharing a lot of different stories and experiences! I can already say than within only few weeks, I have grown up personally and professionally. I've learned to adapt and work with people totally different, to live better in community respecting rules (as a rebel person) and even to be more confident doing things I've never imagined doing.