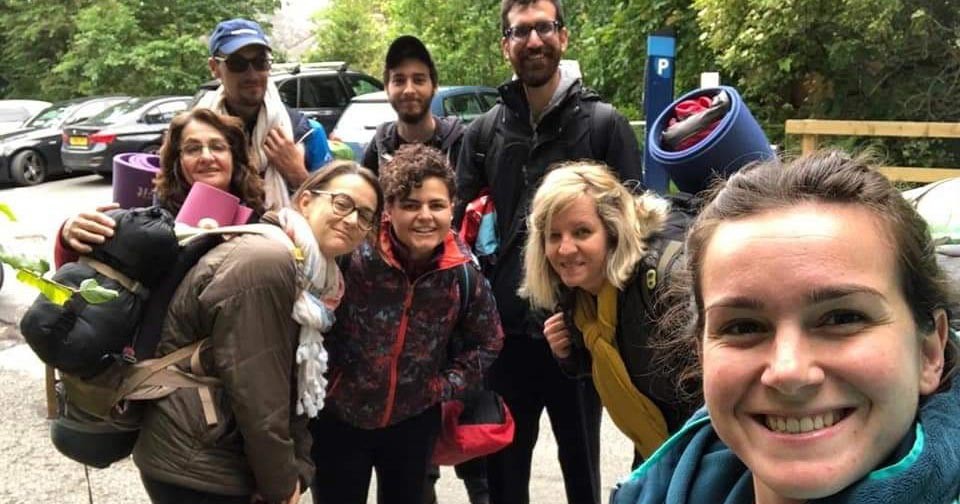 I remember the first day they told me that I would have to drive on the different side in the car. A challenge was presented and I overcame.
And then came the next challenge: driving the van.
Same as the car but with a few more meters of metal sheets. I was accompanied during the first few days and then I did it by myself. Satisfactorily I finished my four months of driving in the clothes collection. Good days and bad days!
As I highlight freedom, enjoying your own company, being able to leave the school, visiting different areas of central England, and even the northernmost part and capital of Scotland.... I loved that, being able to fly and see beautiful landscapes. In the end, being a collector was like a privilege.
And by way of difficulties, I remember when it rained, when it was cold and when I found wet clothes or clothes without a bag, not to mention some places where it was difficult to find a place to park, and having to walk quite a few meters to the container. But well, I took it as a training – in being able to overcome difficulties.
After this period of Gaia, came the 5 months of studies in which at the group level we worked in various aspects that include an alternative way to study and way of life in community with responsibilities and tasks.
My group was quite peculiar - we were 6 women, from different places and with different ages. Another challenge, right?
Yes, but here I am, just two weeks away from going to Zambia, my country where I will carry out the project that I chose with my partner. 6 months awaits us with a lot of energy, new experiences and satisfaction.
Do you want to follow in my footsteps and be the next Collector?
Carla from Spain, 24 years.