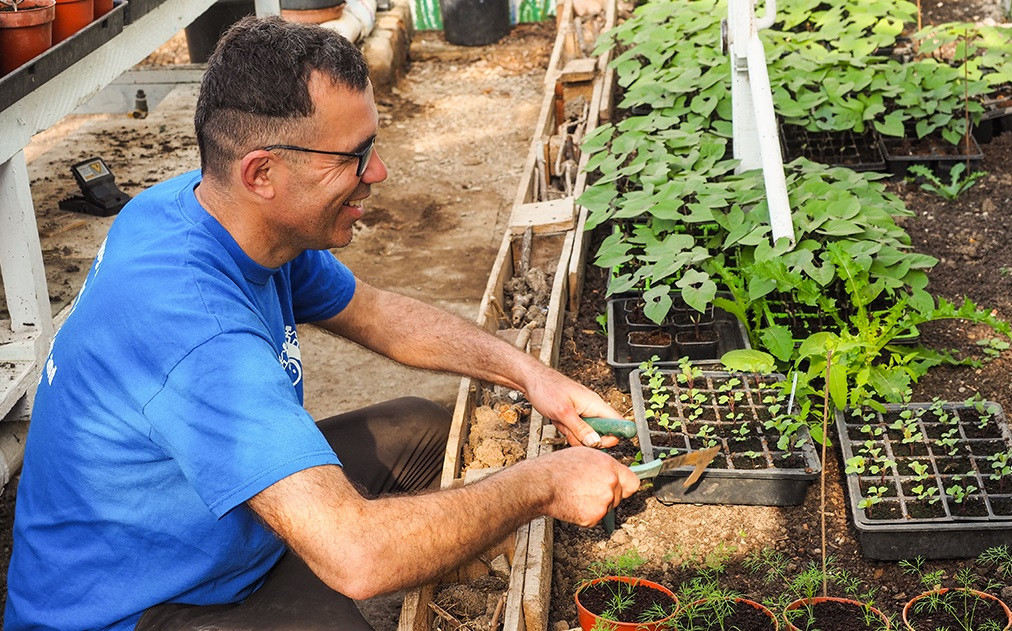 My name is Luis, I'm from Portugal and I live in Sunderland UK.
I work as Clothes Collection Driver in CICD in Durham, where I find the purpose of contributing to reducing the imbalance caused by climate change.
As I use to say, every donation of a bag of clothes that I put into the van makes me feel that I contribute to a better society, cutting down less trees, contributing to cleaning, giving a second life to many of these clothes and the opportunity to those most disadvantaged people of obtaining certain low price items of second-hand clothing, which new they could not buy.

In terms of Education and career, at the beginning while I was studying in the high school I worked as a waiter, where I learned a lot about the humbleness of serving other people, in cafes and restaurants. Later, I started to study Accounting and Management, which gave me a lot of knowledge of the entire dynamics of the internal workings of an organisation.
With the help of a professional advisor, I completed a Topography course and worked in the area for a year, which allowed me to get very close to nature, which made me want to become a Development Activist. Researching several possibilities, I ended up asking a friend who was doing a DNS Project at Tvind School in Denmark. Through the Tvind School web page I accessed the CICD web page and became interested. But before deciding about CICD, I went to live in Glasgow in Scotland.
In Glasgow I worked in a hotel and at the same time studied Three-dimensional Design. Then I returned to Portugal where I participated in the Portuguese Sign Language Interpreter course. I also developed studies of spiritual development, specifically Buddhism on my own. I even tried study Mechanical Engineering and worked as a truck driver and that allowed me to know other countries in the world.
A new step!

Finally, in 2015, I decided to join "Fighting with the Poor" to volunteer in a Mozambique project through CICD UK. When I took that step, I felt all my knowledge could be applied in the Mozambique project.
At CICD UK I had a great experience of working and living in a community as a way of life. In Mozambique I reached successful results helping in many tasks within the "Agricultures Club" and on the other hand, I created my own vegetable garden. Also, at the request of students, I was an English tutor and I created a Taxi-bicycles' micro-company.
I recommend this project to everyone who want to develop relationships and help others to have opportunities.
I believe when people are deprived of minimal survival conditions, and the opportunities are drastically reduced, this makes the development of society more difficult. So challenge yourself and give it a try.