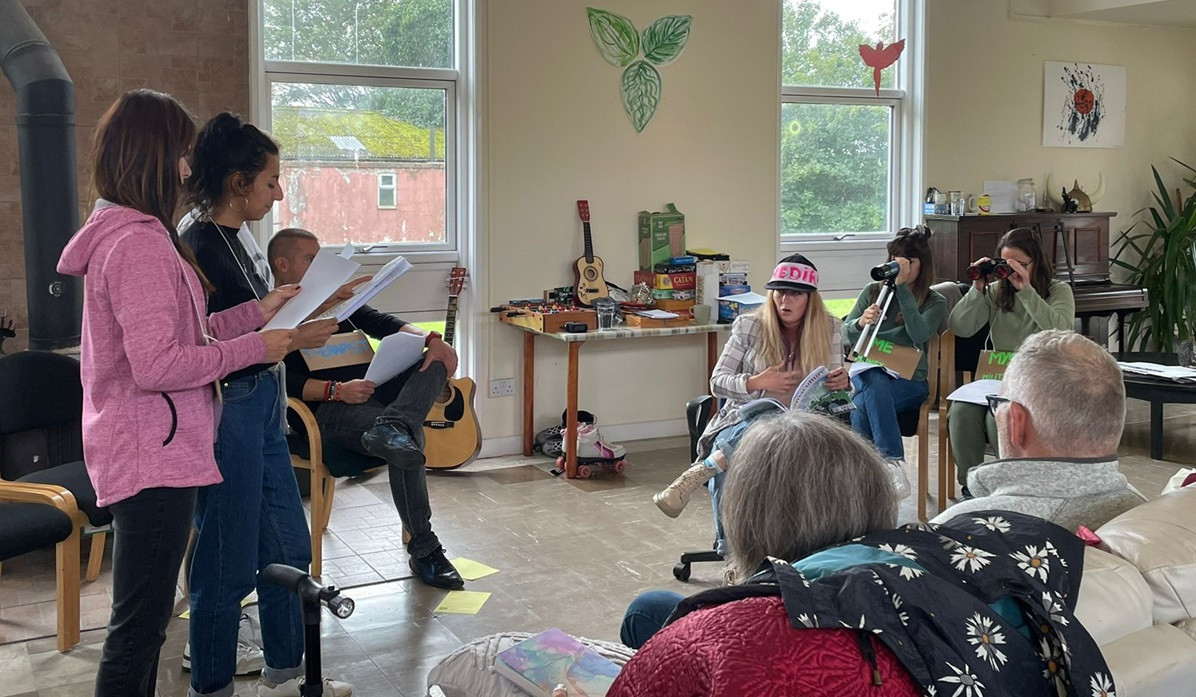 By Alejandra Aguilar Bello, Poverty Activist team August 2023
When we are in a programme studying development around the world and we are looking for diversity, inclusion, peace, equality; then how can we talk about an exam to conclude some study periods?
Well our People's Exam is like our school – it's a "Different Kind of…"!
It's one of the most exciting parts of the programme. It has the objective to conclude and reflect on what we have learned in each period and share it with our audience. So we look for a creative way to present all this.
Our last people's exam was about "The forces that run the world". It could be something very difficult to understand and very deep I think. We were talking about many interesting topics like the travel of humanity through feudalism, capitalism, imperialism and very recent like gun sales and inequality in many sectors like women's rights, racism or indigenous groups; but we choose to focus just on one very important topic: "The 3 Ms".
The forces that run the world: Military – Money - Media
The 3 M's are Military, Money and Media. We studied how these 3 forces work together, how they affect the population in different parts of the world by having more control and more power.
It's so difficult to not get involved and upset when learning about this. But we learned to stop for a moment, research, listen and reflect about it - first with each other and then trying to spread the word – because this can be the beginning of something bigger.
It can make a real difference what we do, like many movements that have a lot of impact today.
For our People's Exam then, we did a few different activities: a very fun role play with the 3Ms, one Tetris Game about our main challenges and highlights and a TV's news show with some extra videos of our investigation trips. Also we made an exhibition with posters about all the topics that we learned in class. This gives you a quick idea of this one hour People's Exam that we presented to all the people in the school.
Being here and sharing all the important things that we learned in this way is a really good experience. It makes you enjoy and want to continue with the programme.