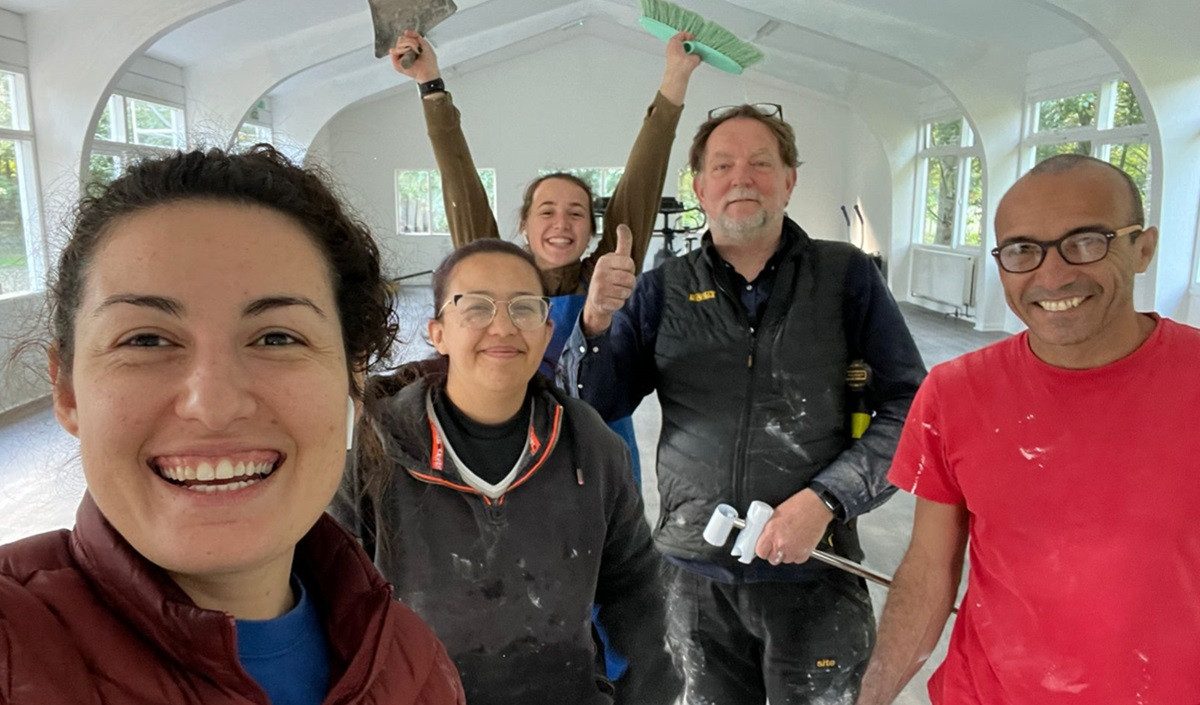 By Peter Gorog, Poverty Activist team August 2023
Welcome, dear reader, to a short story about the school's Building a Better School Weekend, and how everyone in the school is getting involved. Teachers and students alike.
Since the building of the school, which is now our home, many years ago (the oldest building is from 1762), so we can use the term VERY OLD.
The building and its surroundings require constant maintenance, and we spend a weekend every month on small and large renovations. It can be cleaning, collecting wood, cutting trees, building sports fields or many other tasks for our students and teachers during these weekends.
The common goal is to build and nurture our community and team spirit, because doing common tasks and spending hours together can help us decide with whom we would like to start a common project, or to lay common foundations for the 6 months volunteer work in Africa. Rewarding and useful activities for all.
Each Building Weekend, we form small groups, dress in our best practical clothes and take part in a very active and fun weekend programme from morning to late afternoon, improving our own living conditions.
In the breaks between work, we eat delicious meals, with plenty and variety, as this is the fuel to perform better. These weekends are also prepared by the chosen food team, which includes everything from international dishes to chips to ice cream (Yummiiii)
I hope with this little bit of information I've given you an insight into a small part of our time here, and that you've been able to be a little bit part of it.
Thank you for reading!