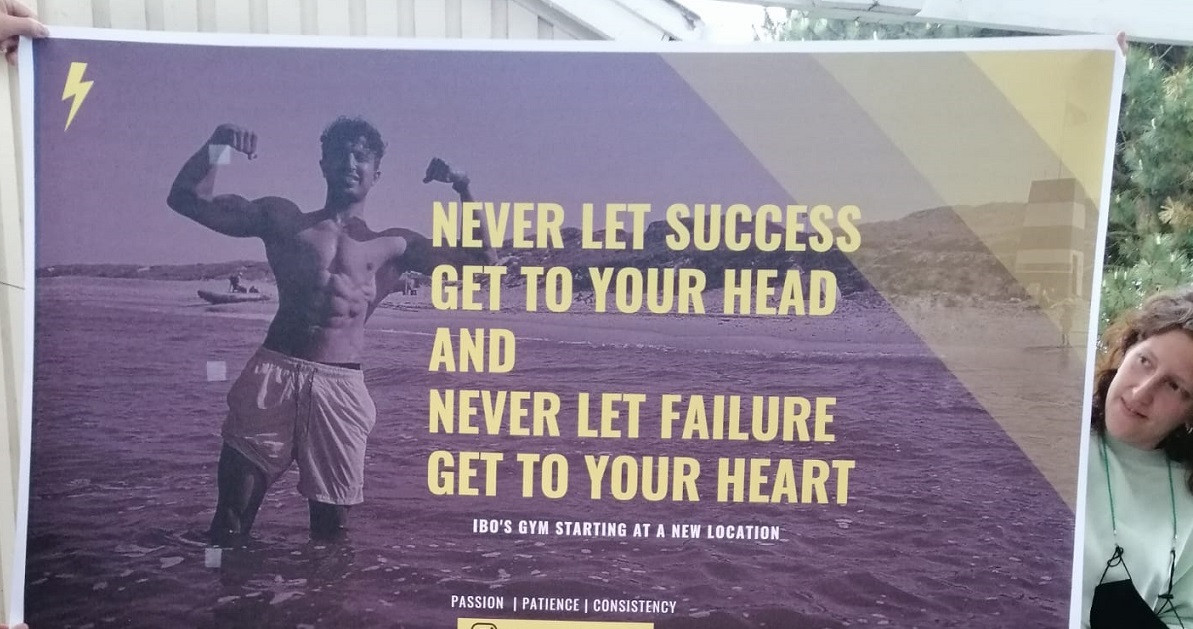 CICD is part of a network of schools - we call ourselves "Another Kind of School". Educational institutions of many kinds and for all ages - with a modern and experience based pedagogical approach, and with love and space for all students to develop and grow in their own way.
Here we introduce to you:
PTG International Youth College (Ungdomshøjskolen PTG) in Denmark

PTG is a private and independent boarding school where young people from 18-30 years can study, work and live together. It is based at Tvind international campus in the country side in western Denmark. Among the neighbours at this school centre are DNS Tvind, and international teachers training college, as well as a care home for adults with learning difficulties - and the Tvind Windmill, 54 m high and 44 years old but still going strong!

A bit about PTG

PTG functions as a social community. Some of the students at the school come from troubled backgrounds. They need social support to build a meaningful and successful future.
Everybody contributes with their strengths and positive efforts, and receive support in areas where they are lacking. The school has a strong "learning by doing" tradition, and also focuses on skills such as teaching and co-operation. Thus, students and teachers take care of all the practical activities at PTG together: cooking, cleaning, maintenance, gardening, shopping, planning programmes etc.
The school promotes social responsibility and works actively to increase cultural awareness, inclusion and tolerance through cultural actions in the local community, as well as on study trips. The programme also includes "Planet Protection activities" such as planting trees, garden farming, learning about nature and carrying out nature restoration projects.
Become a Best Buddy & scholarship student

If you are aged between 22 to 30 years old and have an interest that you would like to share with others, e.g. nature / sport / climate issues / youth work / drama / arts / music, etc. this is definitely something you could be part of!
For a minimum of 6 months you can be a Best Buddy / scholarship student at PTG - an opportunity to get experiences in working with people, organising activities and events and doing good for others. Learning and teaching all in one go!
PTG offers:
→ A folk high school programme, with study trips, practical/social projects and studies at A' level (Only for danish speakers or youth willing to learn it at an adequate level).
→ An international campus with students from all over Europe. Our neighbours are DNS The Necessary Teacher Training College.
→ One or more study trips of a great educational value, where meeting and interacting with people from other cultures is a priority. The study trips include an element of project work in cooperation with local organisations.
→ Practical projects in the realm of nature and culture. We are aware of the climate reality and nature preservation. We are also engaged in humanitarian projects.
→ Experience in community living and sharing life with young people who have an entirely different background than your own.
→ Studies of HF subjects: Danish (A), English (B), History (B), Social Science (C), plus one more at C level, e.g. Psychology, Geography or Biology (Only for danish speakers or youth willing to learn it at an adequate level).
Expectations to you as a scholarship student:
→ You can actively contribute to a healthy and positive boarding school environment, i.e. you possess adequate social skills.
→ You are mature and self-confident enough to put the needs of others in front of your own, when that is the best course of action.
→ You have the courage to live together with people who are very different from yourself ­– and make it work.
→ You have the discipline to study and pass the subjects you are enrolled for.
→ You like to develop yourself by socially interacting with others.

To be part of this amazing team in our sister school you need to be interested in supporting and creating a positive youth culture at the school, motivated to get experiences and try new things, and be ready to participate whole-heartedly in the programme.
Practicalities:
Accommodation at PTG is in single room with shared bathroom. Three meals and snacks are served at the school and part of the community living is also that the participants are joining the rota for cooking, cleaning and dish washing.
We add that the school, just like CICD, has a strict no alcohol/no drugs policy.
Read more here:PTGYouthCollege
You are welcome to contact Ana Cornélio at This email address is being protected from spambots. You need JavaScript enabled to view it. for more information!