Le Déserteur
English translation copyright © 1983 James Prescott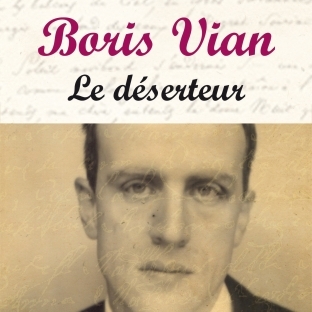 Your Majesty the King, I'm writing you a letter,
Though you might hear me better, if you could hear me sing.
There just came through my door, my army papers warning,
We leave on Monday morning, we march away to war.
Well, I don't fit your plan, I must refuse the shilling,
For I'm no longer willing, to kill my fellow man.
Your Majesty, I say, with due consideration,
It's my determination, I will desert today.
I've seen my father die, I've seen my sisters grieving,
My older brothers leaving, my younger brothers cry.
My mother knew such wrongs, she lies beneath her tombstone,
She cares no more for tombstones, she cares no more for songs.
While I was in the hole, they stole away my good wife,
They stole away my good life, they stole away my soul.
So now I'll slam my door, on all those years of sorrow,
And starting from tomorrow, I'll sleep at home no more.
I'm off to beg my way, to tramp the roads and islands,
From Cornwall to the Highlands, and this is what I'll say:
"Refuse to go to war, refuse to cross the borders,
Refuse to obey orders, desert and fight no more."
If blood must flow this spring, why don't you give a sample?
You'd be a fine example, Your Majesty the King.
If you would hunt me down, tell Tom and Dick and Harry,
No weapon will I carry, and they may gun me down.

(The words of the French original by Boris Vian 1954 may be found on another site: Le Déserteur)