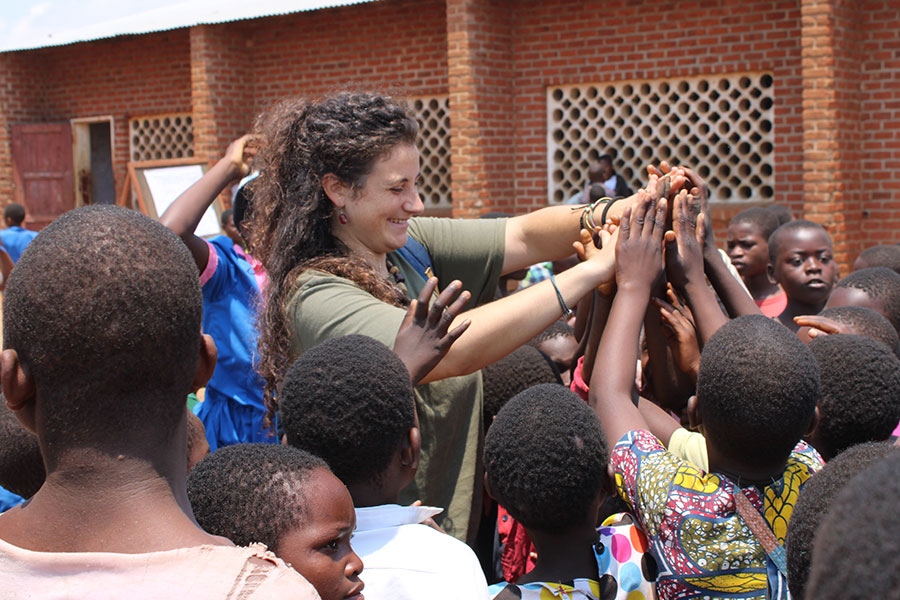 I'm Sara Simson, I'm 27 years old and I'm coming from Italy. I've attended a High school, focused on Psychology, Pedagogy, and sociology. During my studies, I discovered my passion for theatre, acting and performing in general. So, after the high school, it came naturally for me to decide and attend a theatre academy for 3 years, and get my Bachelor's Degree as an Actress and Director Assistant.
But after my experiences in Theatre, I needed to do something different. So, I decided to join "The 24 month Pedagogy and Fighting with the Poor" program.


I decided to do this program for three different reasons:
The first and perhaps the most important is that I have always wanted to have a similar experience, working for an organization for a while has always seemed like a good way to make me useful in some way, a good way to get in touch with new realities and learn from them
the second reason was the idea of being able to travel and have the possibility of discovering different cultures with a much deeper approach than a trip for tourism purposes; finally
the third reason was the idea of getting involved in this program and learning as much as possible about the topics such as fighting with the poor.
The program was divided in 3 different parts: 1 year in Denmark working and studying, 8 months in Malawi working in a DAPP project and 4 months of journal period.
The first year I worked in a small school as a pedagogue for a year. A school for children with special needs based on an alternative pedagogical methodology. My role in children's everyday life was to involve them in recreational / training activities such as sports, creative workshops, theater, recreational and cleaning and taking care of theirs rooms.
During this year I had the opportunity to confront myself with complex situations that taught me a lot. Working with these guys was complicated at first for several reasons. Probably seeing myself as a stranger put them and my self in a position where being able to create a relationship was complicated. But over time, when they realized that I was not the "enemy", the relationship with the students grew.
Thanks to this program I had the opportunity to face different situations that taught me how to develop analytical and flexible ways to face the problems and the importance of teamwork and collaboration.
The time or rather the most significant experience for me is the period spent in Malawi. In Malawi, I had the opportunity to meet and work with wonderful people with whom I had the opportunity to carry out the project of building preschools. The opportunity to collaborate and work closely with local communities has allowed me to learn new things about their culture, their lives, and beliefs.
So, to conclude I can say that this program has changed me so much that I completely changed my future life prospects. Now that the program is over I have decided to continue working for this organization, becoming a teacher for future volunteers like me and allowing them to experiment an amazing and wonderful experience like me.