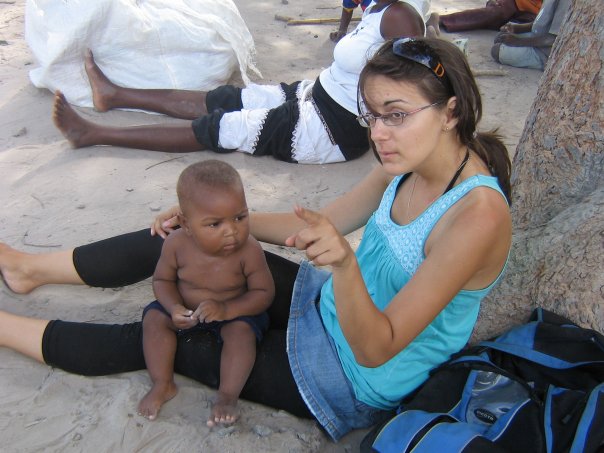 My name is Noemi and I'm from the stunning Transylvania region of Romania.
After I graduated college and obtained my Master degree in Mental Health, I imagined my career working with mentally ill patients. I applied for a job in a special mental health hospital, but I didn't get the job. This let-down made me reconsider my future and I decided to fulfil my dream of volunteering in Africa. I found DRH Norway and through them as a Development Instructor (DI) I went to Mozambique to work in a Child Aid project. I was closely working together with the community, mostly with children and women. Those six months was the most beautiful six months of my life, a life changing experience.
As my volunteering was closer to an end the least I could imagine my life back in Europe. Therefore I decided to return to Mozambique and continue working in development aid projects. For 3 years I was working in a Teacher Training College in Mozambique, educating adults to take development in their hands by becoming the teachers of the future generations.
Right now I'm working at CICD with Cloths and Shoes Collection together with Rolf Jakobbson! It is a more practical work than what I used to do before, but as important. On one hand gives scholarship possibilities for DI's and in this way more people are able to fight for a better world. On the other hand we reduce waste and we recycle clothes which saves a lot of resources and pollution.
Come join us, to have your lifetime experience!