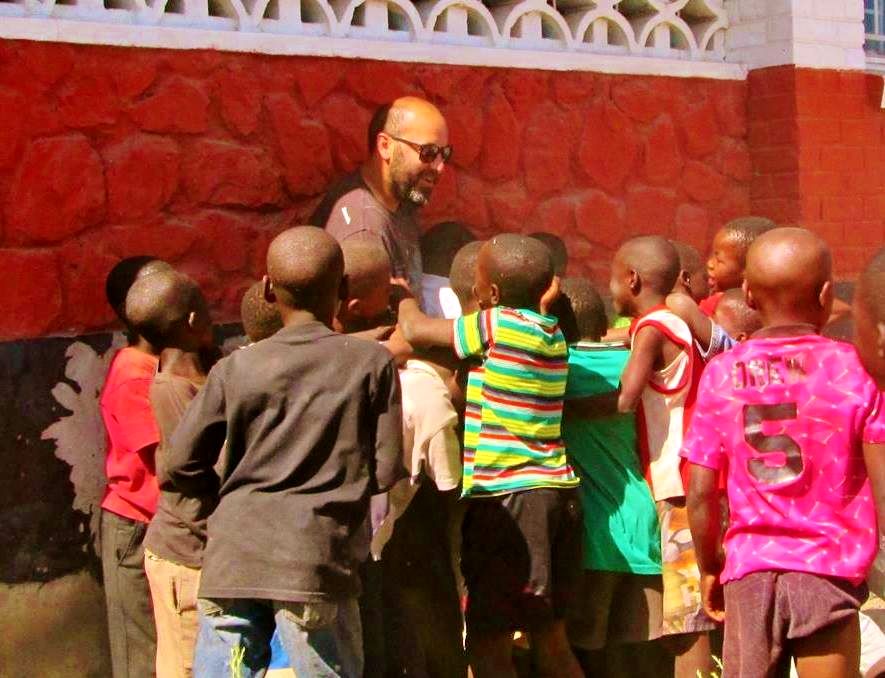 Aloa :)
I am Miguel, I am 35 years old and I came from Oporto!
After my graduation as Social Worker I was looking for a opportunity to make true a dream that I had since I was a kid, to be a volunteer in Africa helping people.
So I found CICD where I joined the programme of 18 months "Fighting with the Poor", and after the preparation as "Development Instructor", finally I achieved my dream… Africa :)
I went to Zambia to a Child Aid project, working with the National Head Quarter there. It was an amazing experience full of actions - like rehabilitation measures of compounds, awareness campaigns to combat child labour and promote schooling, campaigns about prevention of HIV and AIDS, awareness campaigns and distribution of preventive materials against malaria, rehabilitation of water points, building playgrounds in pre-schools, construction of primary schools, rehabilitation of community health clinics, etc in Ndola, Mkushi, Chongue, Mumena, Chingola and Livingstone.
Now here I am again at CICD, but as a teacher, leading the 5 months programme "Climate Activist" preparing DIs to face the challenges working closely together with communities around environmental projects in India.