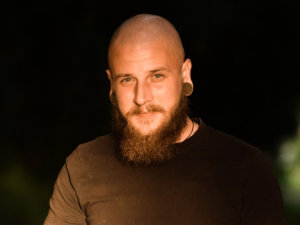 Hey, Hey! Welcome here!
My name is Dávid and I came from Hungary.
Shortly about me: I can't exist without music and coffee, I love nature, animals, psychology, spirituality, cooking, traveling and silence at the morning.
I joined CICD as a volunteer in 2020 without any expectations and individual goal. I was just looking for a place that time with the purpose to take break from society, meet new people and find out what to do next in life...
After a couple of weeks volunteering in the garden I just realized I love to be part of this multicultural community and at the same time I was very excited about one of CICD's program called Poverty Activist in Africa - I found it not just very interesting but also I could do something for myself and for a better world - so I decided to challenge myself and I joined the program without any hesitation.
After succeded the study period and so many other challenges I went to Zambia. There as a Development Instructor I worked together with one of CICD's partner called DAPP (Development Aid from People to People). My project called Youth In Action and it was focusing on education and community development fields with the aim to bring positive changes to the local Youths life and help them to become more self-sustainable.
I learned a lot during these years. In somehow this opportunity (and the program) safed my life and helped me to find my path in life - and this is the reason why I'm still working at CICD - because I believe that the goodness we put into the world will find its way back to ourselves any way. I'm very grateful for the opportunity and now it is time for me to give back.
~ I'm the teacher of the new students at the scholarship program (Gaia Team) and at the same time I also work at our promotion office. My work is not only a job for me, but also a hobby. My goal is for new students and people interested in the program to understand the importance of what wonderful and meaningful thing they are going to do in Africa.