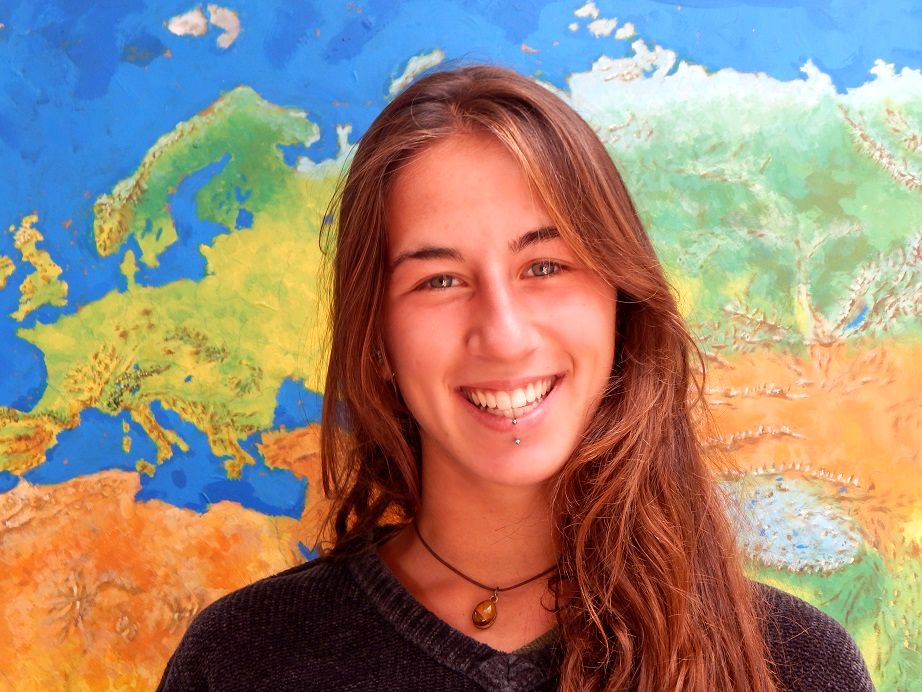 Hi! I'm Marta, Portuguese girl from Lisbon and I've 19 years old.
So, to start to present myself I will talk a bit about what I've done before I came to CICD.
I've studied in a school in Lisbon until I've 17 years old, I've study languages and humanities. I choose to not go to the normal university, and then I started to work in an organisation, like a promotor. After that I've worked in some shops but i realised that I don't want to work in Portugal anymore, and I went in France to work in the vineyard.
What I like the most to do in my life is to travel, know people, know cultures, go out, see, smell and touch different things. I like to explore, to improve myself.
That's one of the whys I came to CICD. It's a very beautifull place to stay, to know new people, to try different things and, most of all, give us the opportunity to be a better person and make good things for the others. Helping them and helping us at the same time, giving us some experiences that we will never forget.
I also have the dream to go to Africa since I know myself, so it's the best opportunity.
After this I hope that I can work in big NGOs and make this type of job my way to live!