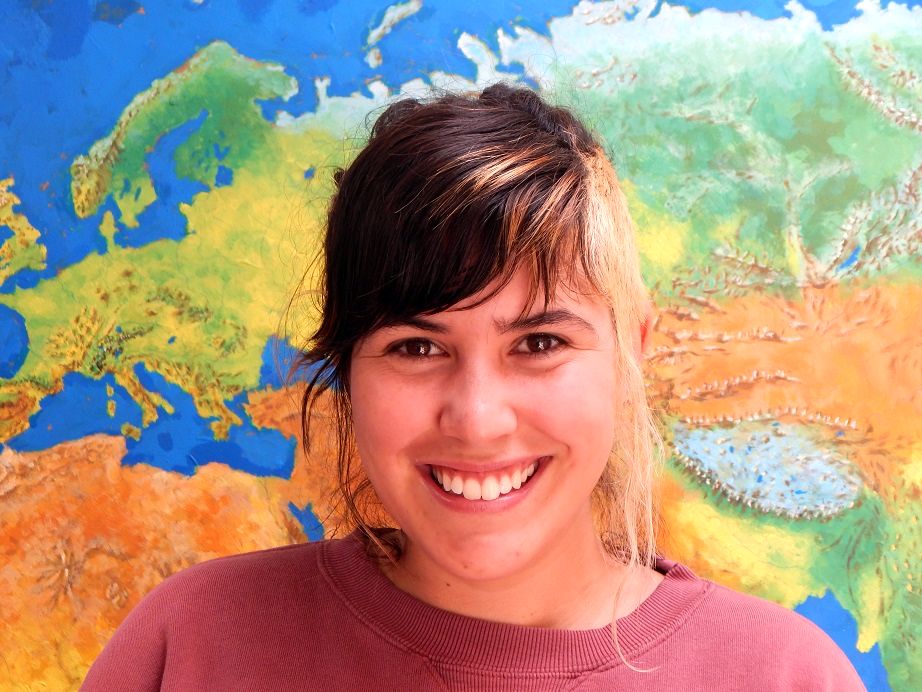 Hi, my name is Andrea Cerezo I'm a Spanish girl and I'm 24 years old.
When I was younger I lived in a small village in the north of Guadalajara, after I went to study in Madrid and now I'm a social worker.
I've worked in shops, summer camps with people whit disabilities, in a cinema, in UNHCR ( The UN Refugee Agency) and in a Foundation of people with disabilities.
I'm an organized and responsible person, I've very strong values of justice, equality and dignity, ability to establish and maintain good working relationships, leadership, initiative and organizational skills, ability to analyze and solve problems. I'm also a very active, adaptive, flexible person, positive at work and also at life.
I like to climb and walking on the mountains a lot, to travel too, read, the animals, I like to stay with my friends and know new people.
I'm here because I want to see more about the world of international co-operation. In a future I want to work in this world. I love the different cultures and to go to Africa or India to improve myself. In the other hand, I think that all the people should help the poor people or people with less opportunities.
I chose CICD because I want to learn more about international co-operation and live the experience.