Looking for a culture of peace.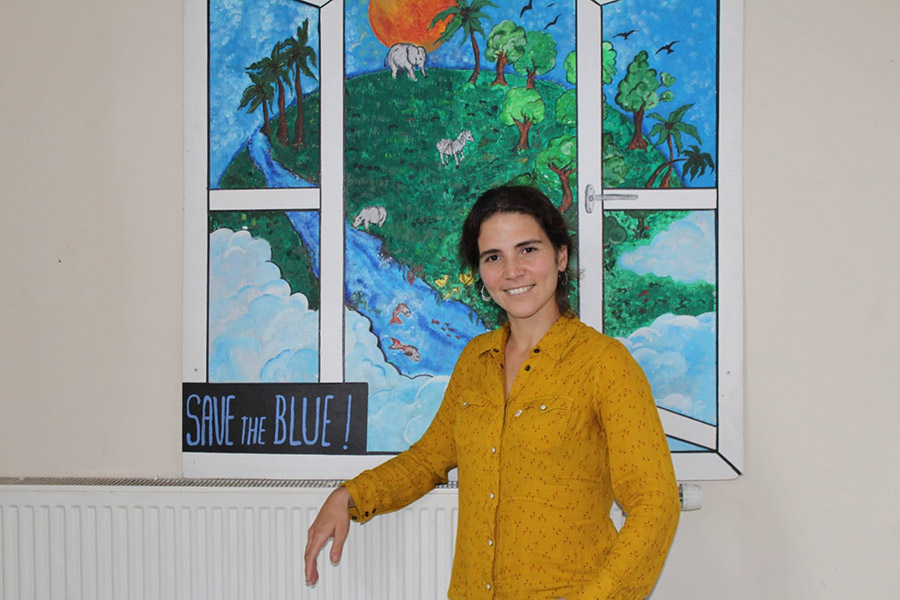 I came across CICD, when I was searching for a volunteer programme during the quarantine period in Italy (March-April 2020). Communication with Marie, Cata and Marga has always been pleasant and emotional. In the end, I decided to join the climate activism project in India, for several reasons, among them, I am interested in a lifestyle related to the environment and I really want to know India.
I came in October without many expectations, I was a little worried about my age (35 years old) to get on track with this one-year project, so I started with the six-month Gaia program. Now I am happy here, I can lead a healthy lifestyle and it makes me happy to eat potatoes and vegetables from the garden and when I falter for some reason I try to see things more broadly, and I know that I will always find someone who will ask me how I am or will greet me smiling, that I can take a walk in the forest that surrounds the complex and also go to the beach of Withernsea.
Although the destination changed (the destination now is an island in the Caribbean, Saint Vincent) I was able to reorder my ideas and motivate myself to be here, so I take advantage of this space to do a work of balance and personal strengthening and of course learning, I am also interested in know this country and have fluent English. The daily activities we do here, both the community tasks and those related to the clothes collection, are tasks oriented towards the dharma, since we act in solidarity and we care for the environment.
I believe that the activity carried out by CICD it is framed within the development of the culture of peace, that is why I was able to give it a greater meaning by connecting it with the path that I have been doing in the knowledge of law in Argentina, since it is an open, diverse space. All of us here have different reasons and experiences, go ahead and do yours!