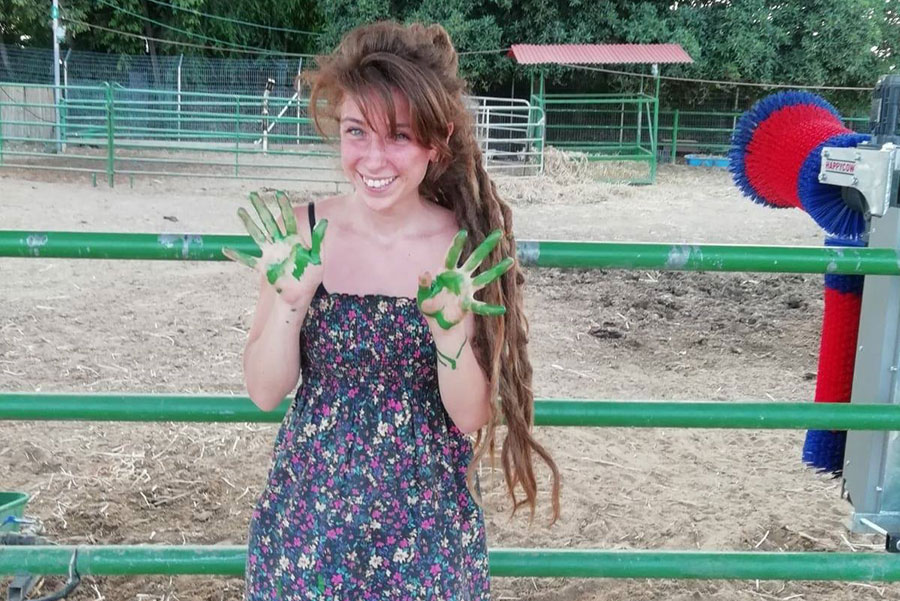 When you are young you are full of dreams but without the age and the competences to realize them. Then when you become an adult you are ready, but you had forgotten about your dreams, because you are inside the vortex of the society..... you have to study, work and earn money.
I was inside this vortex but after many years of studying theoretical subjects (I took a maths degree) I remembered the voice of that young girl inside me who wanted to make something different. I've decided to challenge myself in something I can't learn from books and I started to travel and volunteer. I've been in Turkey in a project about marine turtle and environmental protection and education, in Israel in a farm of rescue animals from abusive situations, in Wales in a sustainable and organic agricultural project .
This last two years of my life were a sharing between me and the world, I gave my time and energies to aims I believe in and I received in exchange new abilities, skills and knowledges, I discovered new cultures, landscapes and tastes and I made a lot of deep friendships.
It has been a continue discover, and now I am ready for this new experience.


Currently I am in the CICD in the Gaia team to raise my scholarship to take part of the Climate activist program for India.
I'm very interested in environmental issues.
The effects of humans on climate changes are so visible that we can't sit, we have to take action.
I feel the duty to do my part. We should invest our energies to preserve our world!