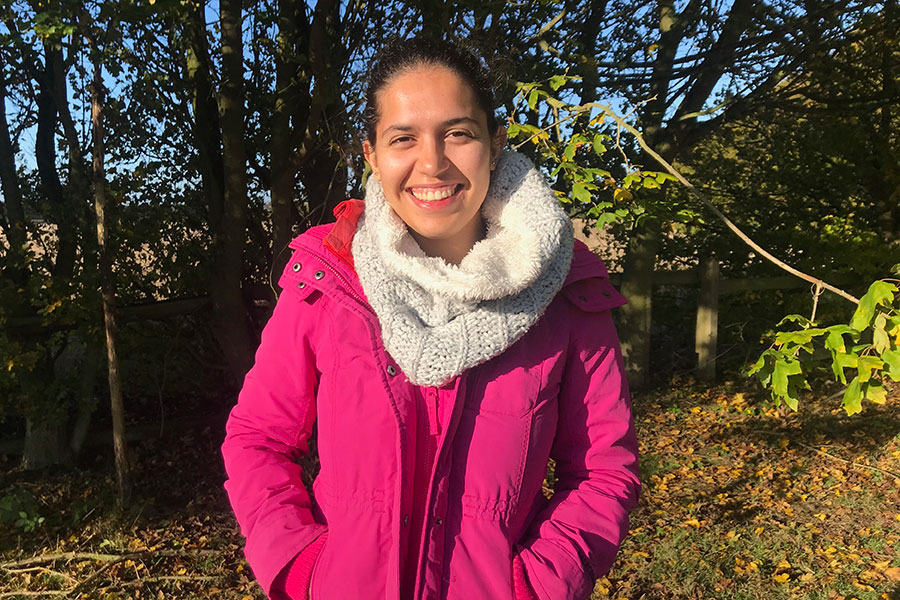 Hello! My name is Almudena Pascual I am from Spain and I am 23 years old.
I belong to the Gaia group that will participate in the Climate Activist program in India in May. Just before coming here I finished my degree as a Natural Environment Engineer. The reason I chose to come to CICD is because after studying so many years, I wanted to fulfill one of my dreams, to help others how to improve their environment from an environmental and social perspective.
Now, after finishing my degree, I am more aware of how certain human activities increase the effects of climate change, and that by acting locally, global change can be achieved for the better. So the climate activist program fits my ambitions perfectly.
In addition, another reason I am here is because I met the following phrase: "The world changes with your example and not with your opinion."
CICD has the same philosophy and gives you the opportunity to put it into practice during the time at the school and in India.
For all, I am very grateful to be in this school.