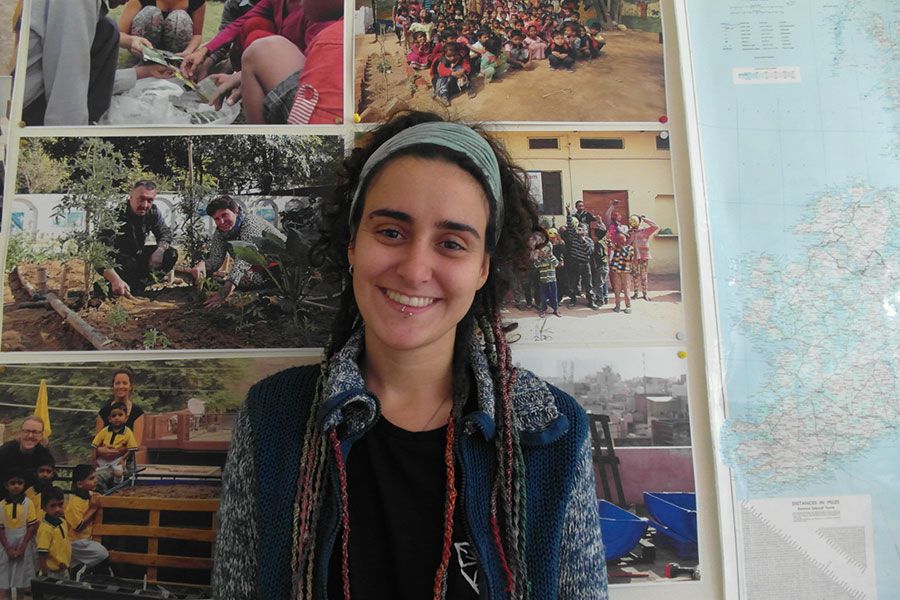 I'm Celia, I'm from somewhere in La Mancha, in a place whose name I do not care to remember… But I know that it's in Spain. Now it's only saying that I'm 23 and the easiest part of a presentation it's already finished.
It's also not very difficult trying to explain why I wanted to try a new experience. I've felt for a long time that my way of living the only life we have it's not seated in front of a computer, a television or a husband –or a wife-, always sleeping under the same roof, in the same bed and walking around the same streets of the same city, even an single country's streets. I see the world as an endless landscape of adventures and new cultures. Even though all the beauty it's waiting for our eyes to enjoy it, the world is also a dark place full of unfairness and cruelty. Enjoying the sunsets and the Nature it's a must, in my opinion, but even more it's a must being conscious of the reality and look at the world with a critical miracle.
The mixture created by my curiosity and the nuisance felt when I got conscious of how the world is being ran made me planning the future trying to put all my effort visiting communities in the world I feel connected with and trying to put my grain of sand for improving in any way these people lives. Therefore, when I finish my studies in Madrid I started to walk a path out of governmental institutions and these steps drove me to here.
The most difficult thing for explaining here is why I decided to come to CICD. However, sometimes, things in our lives happen because of a random conversation, an inexplicable sign that we feel from somewhere or even a wrong click in our computer. The fact is that I'm in this college for almost five months and I feel that it's a beautiful first step for getting in touch with a new way of life. Here you live surrounded of people with "tickles in the ass", who love doing things, being active and who are activist and critic. In this ambient is easier feeling inspired than "in the normal world". Here we live in, at the same time, complex and very simple micro-universe based in the community and the international cooperation; therefore you learn the good and the bad things linked with this interesting life-experience, and, also, you learn about how you can front the difficulties and the pleasures of it, building a layer of strength and knowledge of oneself very needed, in my opinion, for being able of developing projects and facing the cruel reality.
For sure is a challenged and pleasant experience where getting in touch with the real face of the developing institutions, wonderful people and also with oneself.
Celia Lopez, Spain / Climate Activist for India May 2018 & Gaia team