I am Nayibe, I am 29 years old.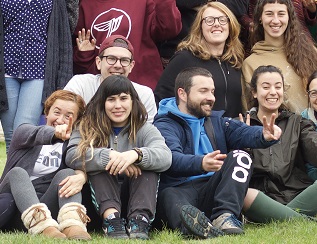 I am Colombian, but I lived in Spain ten years, I am now a volunteer at CICD England, where I am preparing for my trip to Africa in august. I used to work as a secretary, a nutritionist and a cook.
I have a big family I have 2 brothers and 5 sisters I also have 20 nephews !!! I know ... my brothers have a lot of free time ... hahaha .. my parents are in heaven, but I know they are with me all the time.
I like to cook, sports, dancing.... but the most I like is to be a volunteer.