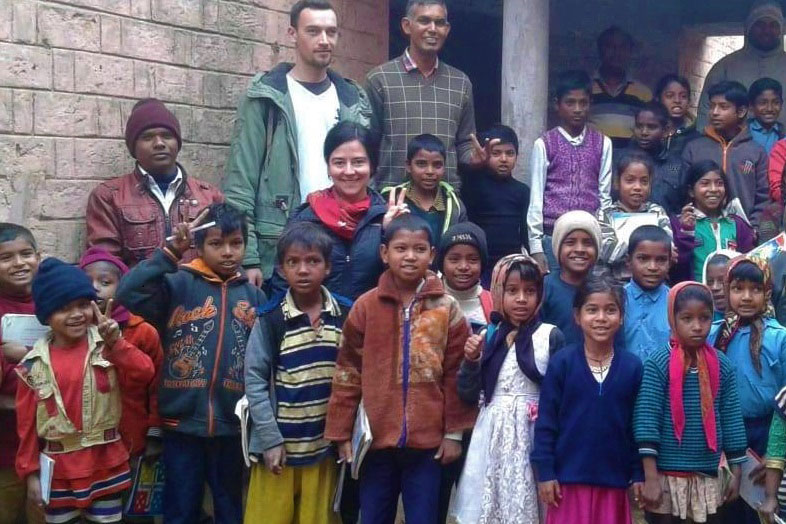 My name is Margarita Barbero. In 2018 I joined CICD as a Gaia and Development instructor for the Climate Activist 5-month programme. I went to India to a project called "Improving nutrition through fruit gardens", having the opportunity to learn from local leaders and teaching kids, making nutrition and environmental awareness campaign on the state of Bihar.
Nowadays I work in CICD on the promotion office, finding people who want to change their lives, taking the challenge to be a volunteer abroad, starting in England and continue in Southern Africa or India.
I am looking for people ready to grow, travel, help and share experiences.
By traveling, being immersed in cultures full of contrast, where chaos and difficult situations are compensated with the richness of traditions, colours, dances, landscapes and wonderful flavours.
By helping, proposing alternatives in common meetings and be ready to do small changes wherever you go. Also, learning and being part of projects created to improve dignity on remote areas of developing countries.
By living and running a community on an international environment with different personalities, cultures and backgrounds.
By learning new skills, practicing known and unknown abilities in English, painting, driving, selling, cap sacking, cleaning, cooking, teaching and managing responsibility areas.
By growing and rediscovering personal qualities such as proactivity, flexibility, patience, communication, tolerance, and the capacity of helping others.
By sharing the experience to family, friends and other ones who have not have the opportunity be submerged in this adventure of challenges and learnings.
I work on the promotion office to bring the opportunity to change your live, such as mine was transformed in a beautiful and unexpected way.
And remember… never is too late for a new beginning!
My Whatsapp is +44 7956 163465 – looking forward to hear from you!