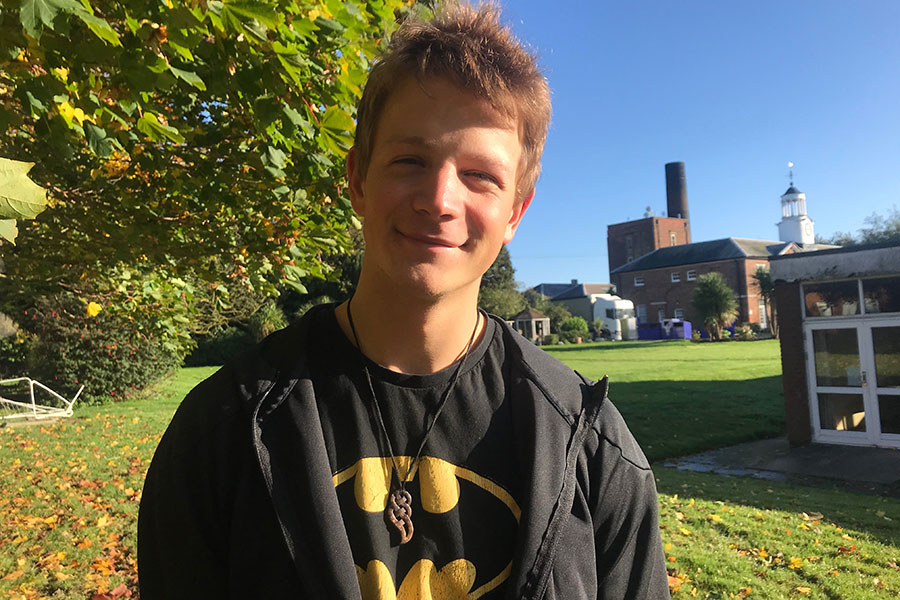 Erki Vessin, Gaia team and Poverty Activist Team February 2020
Hello my name is Erki and I come from Estonia, a small small country in Northern Europe.
I am currently 20 years old and I am proud to say that I am an ambitious traveller. All my life I just wanted to get out of Estonia and explore the world and find new adventures to conquer. To be honest in a way I am a restless soul, always in need of new things and new information to learn.
Before coming to CICD I was travelling around Europe with Erasmus+ Youth Exchange Project and Erasmus+ Internship. Because of Erasmus+ Facebook groups I stumbled upon this amazing opportunity to come to CICD. The post said ,,you can volunteer in Africa'' that was the only thing I needed to read to realise that now I can fulfil my lifelong dream of Volunteering for a longer period of time in AFRICA!
While writing this profile there is a question that says ''what do I want to learn in CICD?'' : What I realised was that it's not about what I WANT to learn but more what I WILL learn, because being here little over 2 months I noticed changes in myself - in my Mindset. Things that I never knew I needed to learn until I learned them. Going to Africa will change me and you in many different ways that we cannot imagine right now, but what a special person told me about this experience was ,,Erki The change in yourself will not start in Africa but instead it will start here in CICD!'' And she is 100% correct!
So anyone who reads this I urge YOU to take the leap of faith, the step, the jump to come join our School and Programs. At the very least you will understand things about yourself want you don't want to do in your life - But for most people here I think you will find yourself in a situation you never knew was possible and will Evolve as person in many different ways.
I leave you here with some of my favourite quotes and with the hopes to see you here one day!:
,,You're only powerless when you believe you're powerless!'' - Unknown
,,Quit taking advice from people you don't want to be!'' - Steve Harvey
,,How you make your money is more important than how much you make!'' - Garyvee (Gary Vaynerchuk)