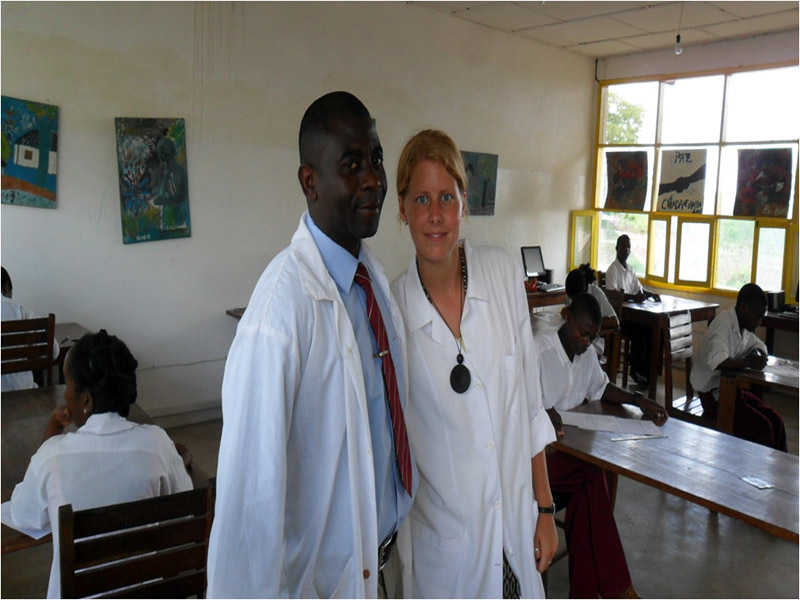 I am Veronika (29) from Hungary and I was DI in Mozambique, Cabol Delgado, Biibiza in 2010-2011. First I had to raise fund to DI course therefore I participated in the GAIA course where mainly I was painting containers and could start as a DI in March (March team 2010).

During I was a DI, I became the best fundraiser and I tried to teach the others. My secret was to smile and do not give up, just look deeply in the eyes of the people and they will stop.
In October all of my team members succeed to raise the funds and seven of us went to Mozambique. I went to Bilibiza with another Hungarian guy, Tamas. We spent 6 wonderful months there without energy and sometimes without water. It was a big challenge. First we stayed in a project called Farmers Club where we produced soap from Jatropha and visited farmers, but later I moved to Teacher Training College because there I felt more useful. I was teaching Maths, hygiene and I helped to organize the graduation ceremony. In my free time I was helping in a neighborhood pre-school and I went to the community to teach children.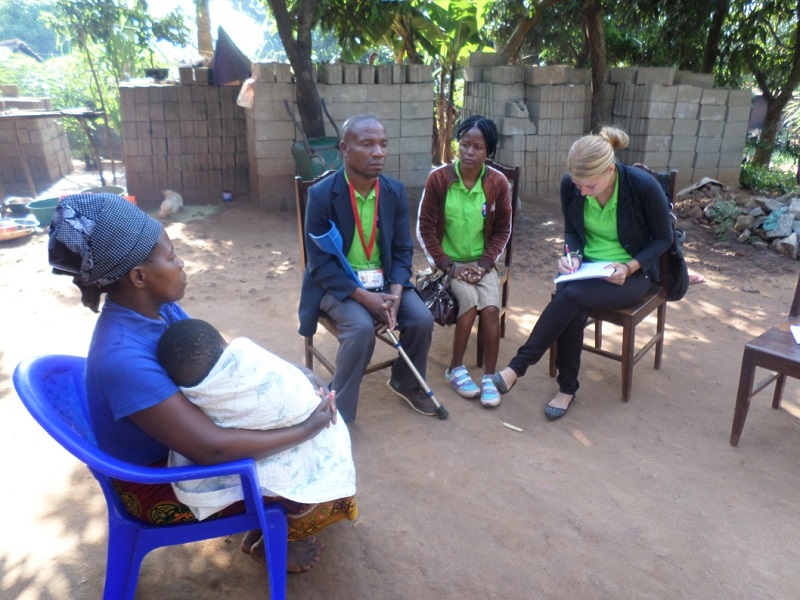 In March we came back and we started the "camp future" period where I was teaching Portuguese for other DIs who were preparing to Mozambique and I worked as a DI teacher.
Later on I decided that I would like to go back to Africa. In 2011 October I applied to go to Angola and until I was waiting for my documents I was working in Mozambique, Maputo in a Vocational School. I was teaching Basic Commercial Techniques, organized night programs in the boarding school and helped the responsible of boarding school. After 1 year that my visa was not ready yet I decided that I will stay in Mozambique and I do not want to go anymore to Angola. It was in 2013 January that I went to Chimoio to be an English teacher at a Teacher Training College. I had many challenges, because the school has an international traveling in the program every year. I was travelling together with 27 students for 4 months in Africa. I got to know Malawi, Zimbabwe, Namibia, Botswana, Tanzania and Zambia. We lived in tents and we became as a big family. I stayed as a teacher until 2014, when I was chosen to become a coordinator of a new project which works with disabled people. It is a project at Teacher Training College. We teach our students and community about how to deal with handicapped people and what are their rights. Here people discriminate them and this is our work to change this way of thinking. I work together with 2 disabled people and I like a lot. This project will end in the next year and I am looking forward for other challenges.

During these years I learnt a lot. I got to know the culture of different countries, lead with other people, work in a team, to speak fluently Portuguese, to produce different plants and to use herbs as a medicine.