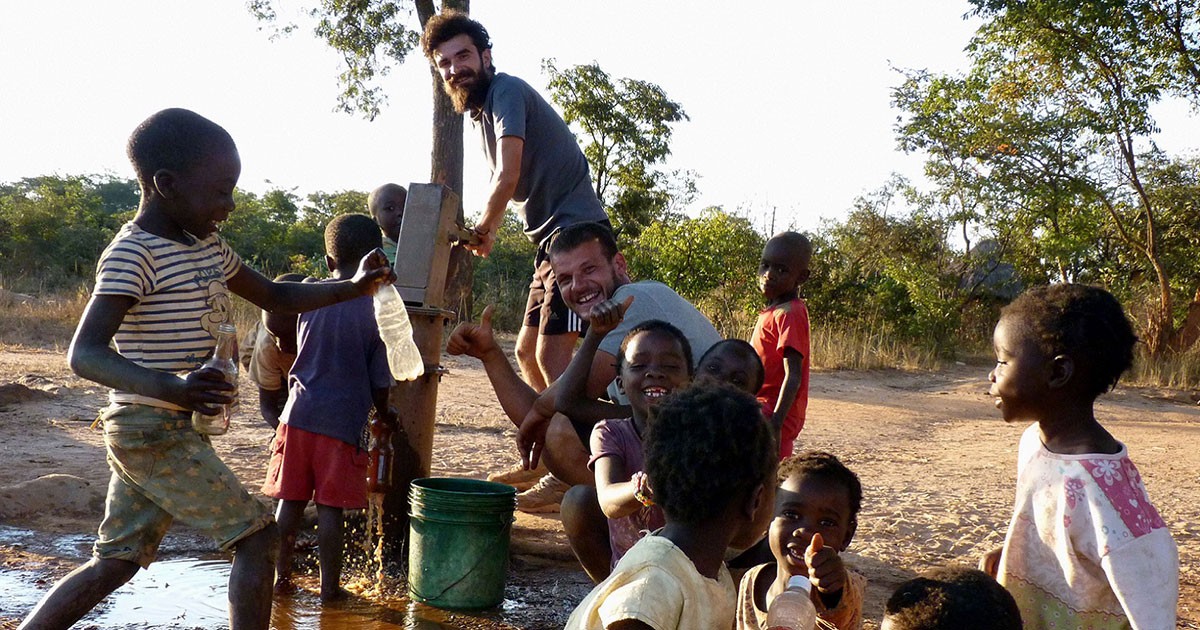 1. Who is Dan Mahulet?
He is a simple 27 years old Romanian who graduated university of mechanical engeenering, and worked 4 years in retail plus on cruise ships and recently he took the decision to go to Africa to do development work.
2. Other young lads in your age are looking to build a career or to party everywhere. Why did you take the decision to go in Africa?
Until one year ago I had a very nice job: I was working on cruise ships and in the same time I was travelling to some amazing places plus I had a very good monthly wage. But, I realized this was not making me really happy. So I start to look for other opportunities which can make me to feel real happy.
First option was volunteer work. I searched for organizations which are involved in work with the poor people from Africa, and I wanted to join them in this battle. The name of the organization I found is College for International Co-Operation and Development from England.
3. What was your purpose when you went to Africa?
Honestly I didn't have a plan when I went to Africa. After our training and preparation, together with my team I arrived in one project which is a college who prepares young teachers for the primary schools in rural areas in Zambia. And we knew we have two options: to be teachers in the college or to work with the communities around the small town Mkushi. We decided to work with the communities because they needed more help and we could be more useful and to leave something behind us.
We didn't make a plan before because we wanted first to see how they live and what they need the most. As soon we arrived we start to visit the communities and to make many meetings leaders and members of the villages. As a result of this meetings we decided to help them in the biggest problem, the acces of clean water.
But we didn't just us to repair their water pumps, we wanted to work together with them and they to contribute with man power and some percentage of the costs. In this way they will have the feeling of ownership and responsability, so they will take care better and if the water pumps will break again, they will have the knowledge to repair them.
4. What was your impact in Zambia? Which were your achievements?
7 water pumps repaired, more than 2500 souls will have clean water.
One wheelchair with 3 wheels for a disabled kid.
6 benches for a school where the kids were sitting on the floor
One community market.
We left a huge footprint for this communties. At the beginning they didn't trust us, but we proved we are there to help and work with them. We made also a video with our succes:

.be">.be