During the last 20 days we have been in Children's Town in Costa do Sol, Mozambique. Many things have happened during this time. We had Christmas celebration, New Year's celebration and a Peace Boat visit.
I will tell you more about our time here and about Children's Town itself…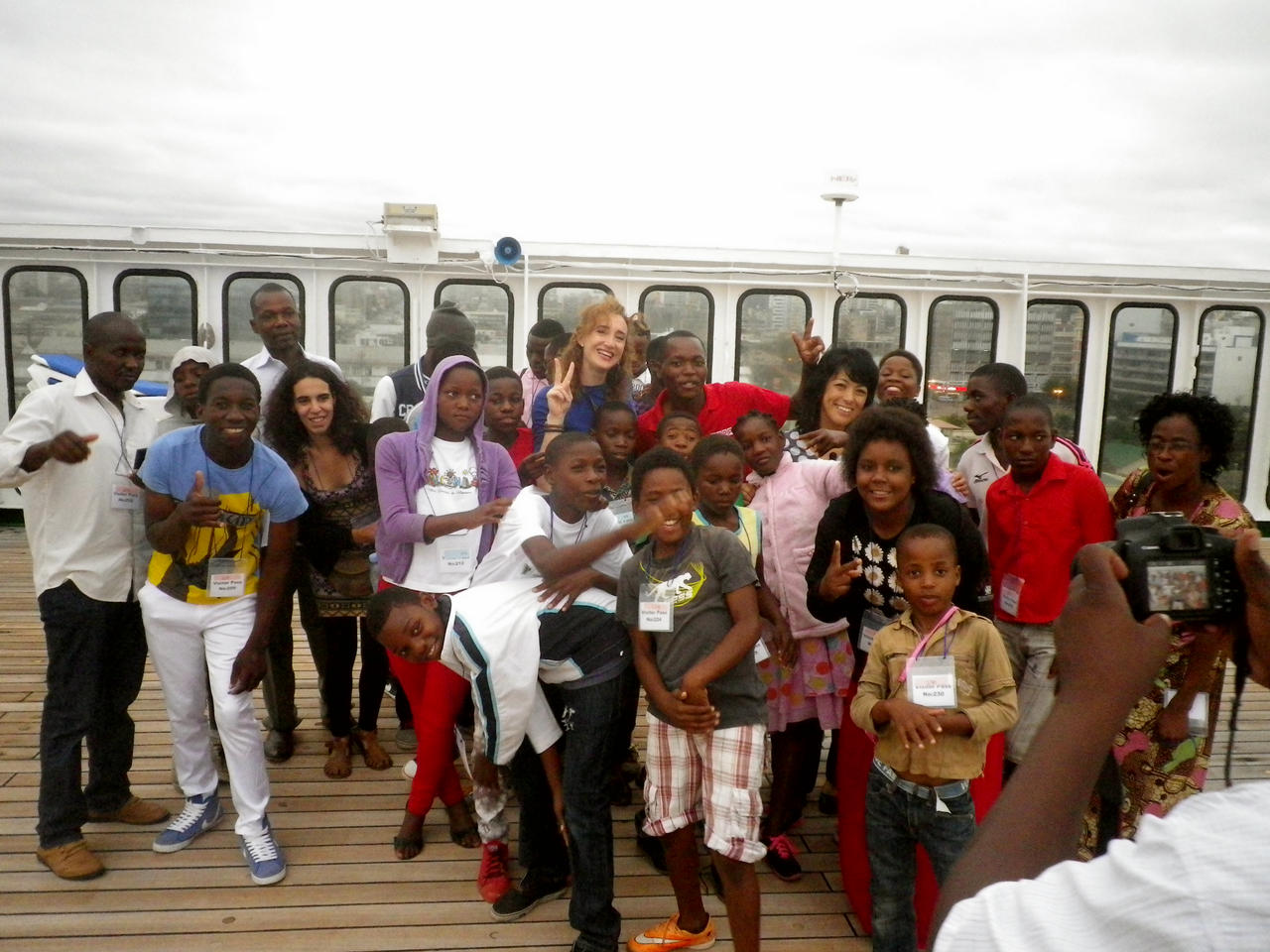 Children's Town has almost 40 children from 8 to 18 years old who live there. Most of them are orphans. In Children's Town there is a school for the Children's Town kids and also for the children from the community around. The school is from 1st to 7th grade.
The 24th of December was supposed to be a Christmas celebration but electricity was down due to the little bit of rain that was falling… So we had to reschedule to the 25th but we couldn't spend the evening without something happening. So all the kids came to our "home", occupied our beds and sat down watching a movie has it was the most wonderful thing in the world.
The next day the Christmas preparations started in the afternoon: Christmas lights, Christmas tree, balloons etc. After dinner the programme started! There were plenty of presentations. Some of the kids made dances, others were singing, others were presenting poetry. It was a wonderful evening… After the presentations came the Christmas gifts: they received new shoes, new clothes and toys for them to play with. And the music was on and they danced (and they do know how to dance!!!).
| | |
| --- | --- |
| | |
The New Year's celebration was more or less the same. There were many presentations, dances, songs and lots of music. At midnight the kids had what they love the most in New Year' evening: rockets and to see fireworks.
There was a visit from a Japanese group of people who were making a cruise in a ship called the Peace Boat. It is the 3rd year that different people come to visit Cidadela and then the next day the children go to visit the ship. The day the people from the ship came to visit Children's Town there were dance presentations and we were showing the guests around. We had a lovely lunch and we spent the afternoon outside, under the trees, making origami with the guests, learning how to write our names in Japanese, playing volleyball and doing traditional Japanese games. The kids loved it!
| | |
| --- | --- |
| | |
The next day we went to visit the ship. It had 11 floors, we were able to see the restaurants, the different areas of the ship and the most interesting: the bridge. The captain of the ship is a Swedish man, a very humble person who loves kids. He told a little bit of his story. He never had training to be a captain and he started very young working on a ship in Sweden. He started working in the kitchen as a helper of the cook and gradually he went up and up and up in what he did in the ship until after some years he became the captain. It was very nice to hear his story because we could see that some of the kids came back saying they wanted to be Captain of a ship when they grow older. If Anders (the Captain) could so they can. We spent a good afternoon on the Peace Boat.
It is very hard to describe how things are here in Children's Town. The life is very simple and the smiles are constant.
The electricity comes and goes as the wind blows… and there is no internet access.
Every day we had to carry water because there is no tap water in Children's Town. To have a shower we had 5 liters of water per person and used a bucket and a cup, we lived as they live! We boiled the drinking water and when it was raining we collected rain water so we could wash our clothes and have more water for showers and toilet. When it rained the kids love it and took showers outside as if this was a wonderful gift. They made a party out of it.
We spent our days playing with the kids, we gave some English lessons, we taught some of them to ride a bicycle, we played basketball and other games with them, we helped in the kitchen and we let them watch movies (one of their favorites).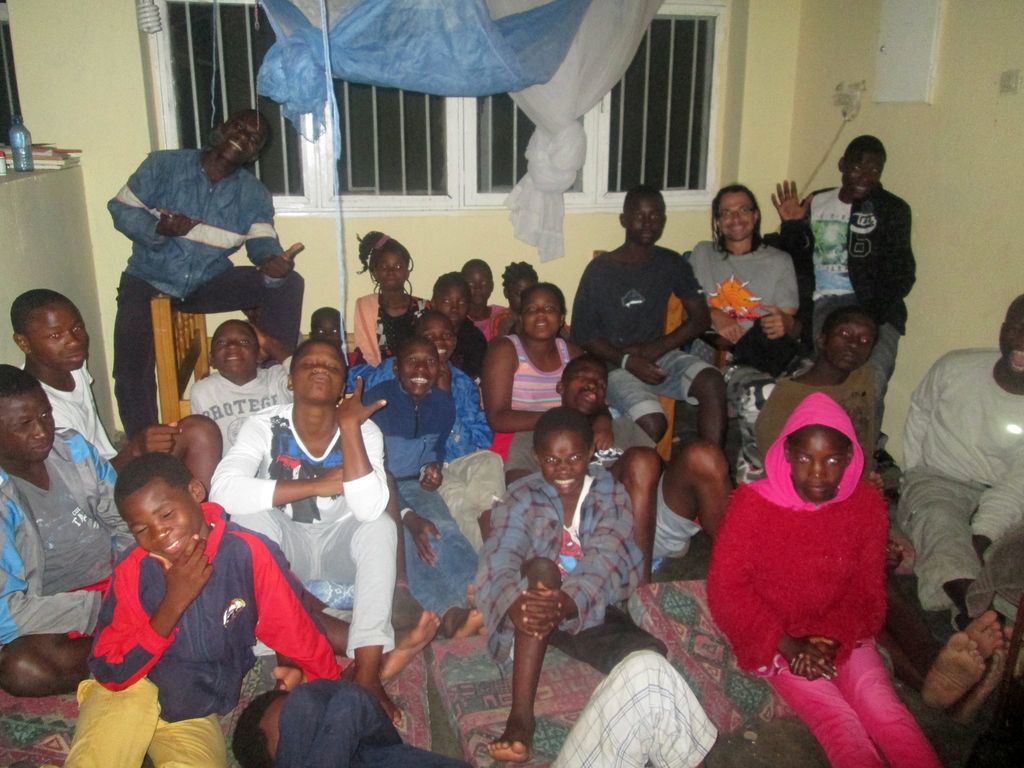 But we went to Children's Town not to teach, but to learn. The kids have stories that are breathtaking, they did not have easy or lucky paths but they look at things with hope and positivity. They have a smile on their face after all they have been through and they are open minded and openhearted young people.
They are each other's family and they treat each other as brothers and sisters: they have fights as brothers and sisters do and they defend each other as a family does.
These kids are really special and they left a very big mark in our hearts. Their simplicity and their open minds and hearts are a very big lesson for any person who meets them!
Children are the future and if the children are strong and have good principles – the future is bright!
Article by Mel, teacher of FWTP 24-months Team February 2016