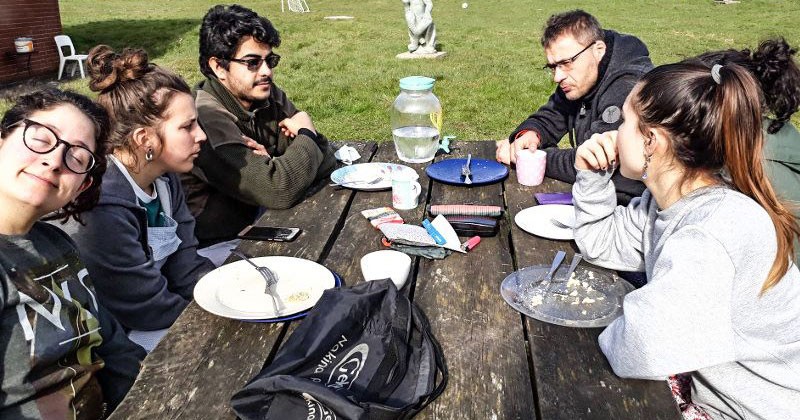 Every month our school comes together for a very special kind of weekend. Two days dedicated to our school, to our home.
The building weekend is a moment for developing practical skills, for painting, repairing and enjoying time all together. Students and teachers join together to make a plan of what needs to be improved in our buildings, then we divide in groups and get down to work!
We can't deny that it's an exhausting weekend since it demands a lot of physical effort, but we also get the opportunity to join together with a common goal, improve our school, and make CICD a nicer place for everyone. It's also a good opportunity for students to get to know each other, to connect with teachers and to get a bigger feeling of ownership of our school. Because all together, we make this community.
On this last month our building weekend was focused on repairing one of our accommodation buildings, the Malawi Building. A huge building full of rooms for future students that needed some painting, scraping and repairing! For two days our students and teachers focused on repairing some of the rooms and toilets which needed some love. And after the weekend those rooms look amazing! Ready for our future generations of volunteers.
The fact that the current teams will not really get to use this rooms doesn't really matter, since our main goal is to spend time together, and put our grain of sand in this lovely place we call our home.