Hi my name is Paulius Baltakis and I'm from Lithuania.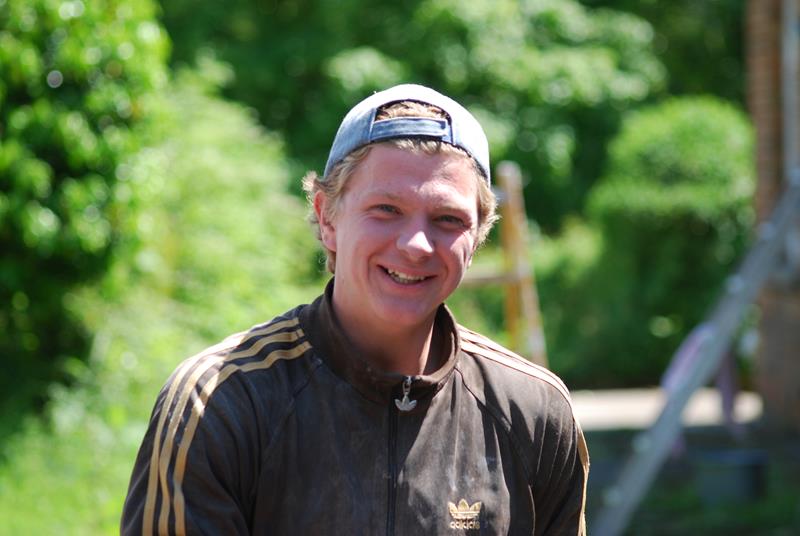 When I became 24 years old I decided to change my life and I joined CICD. I m just a simple person who thinks that the world is what kind of place that you create by yourself. And if you want to create it of your best vision first of all you must find yourself. So CICD is great place to start doing it. It helps me to keep my mind clean and keep focus on my goal. It gives me opportunity to live with people from all around Europe, teaches me practical things which can help me to feel like a "real human" - who cares and helps other people, shares everything that we have and that gives a reason to live a full life.
Here are 5 things that I learned here until now.

Living in community
Living at CICD you are always surrounded by the students from all around the Europe. And this makes it into a small international community in which you learn many many small things, which have a big influence in yours and others life quality. Starting with how to share your opinion and finishing with team work. And the main thing of all this is respect for the people and the place that surrounds you.
To speak better English
At CICD everybody must speak in English - which helps to improve my English and helps to reach another level of understanding it and speaking it. At first it is hard but after some time you just brake the ice. And now after 5 and a half months here I can share my mind and speak pretty well. So it gives only plus.
Discipline
It's one of the best things I have learned out here. Because my life was a little bit messy and I didn't know such a thing as discipline. Everyday discipline allowed me to see myself in another way and I like it. I became more simpler. Also the no alcohol policy is a brilliant rule, because of it you can see clearly and brightly and your mind is clean so you are more focused on your goal.

Inner peace
It's one of the biggest things that many people are missing these days. Staying at CICD has helped me to shut my inner voice who worries and doesn't have any meaning in the real world. And this mental state makes everything easier on my way to reach my goal. Also it gives me more self confidence in all kind of situations .
Volunteering
If you are thinking that volunteering is an easy thing to do, you are wrong! Sometimes it seems to be the hardest work I have had ever done. First of all you must minimize your ego. After this you need to work hard mentally and physically to reach your goal. Starting with preparing projects and finishing with making them a reality, this takes maximum energy of every person so no one can be lazy. If you are not sure that you can give maximum, you shouldn't even start. But if you feel that you want to change something in your life and make good influence over people, don't wait because world needs you ! :)