My name is Mafalda Silva and I´m 35 years old, born and raised in São Miguel, Açores, Portugal.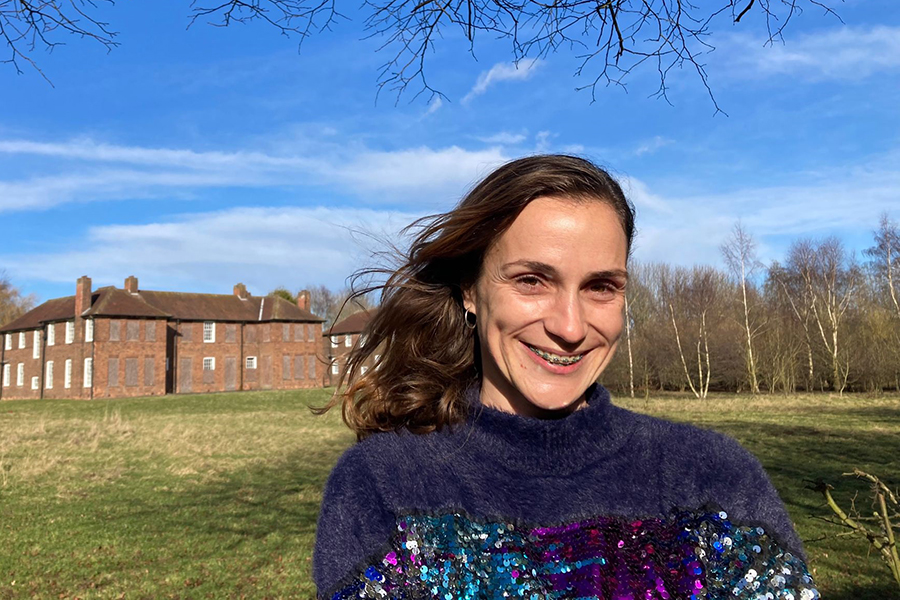 My main passion is to travel and to get to know new people and the way they live, day by day. Because of that, I study Tourism and Leisure so that I can also get to know people while they are travelling and share cultures and experiences.
As long as I remember, I wanted to explore the world, learn news things and help people, that was the best gift that Baden Powell gave me. I was always close to my community on my Island as when I grew up, I got the chance by myself to do different educational and social programmes abroad and in Portugal.
First I went four months to Turkey, doing an Erasmus Programme and it was love at first sight! France was also at the list, mainly because of its romantic language, and here I lived for seven months. After that, I got the chance to work and live for seven months on a Ferry Boat that was operating at the Azorean Archipelag that was also something unique – to get to know the other Islands of this magical place that it´s Azores, much better!
The life changing moment was when I discovered a social volunteering programmer in Romania. For one year I worked with children from the Roma Community through non-formal education, and I could also travel by myself and with other volunteers around the neighbors countries.
During this period of my life, I was truly happy that I was able to combine what I was doing for my daily work to help people with simple things such as playing with children and making them genuinely smile! It was definetely a moment of change in my life when I took it to help the others but actually I was the one mostly helped!! Also because of that, another door was opened - I discovered a lot of personal knowledge and new skills in myself that makes me to want to do more, learn much more and for sure that it´s by sharing and receiving!
To come to CICD, and to be part of the preparation for the Poverty Activist Programme for Africa for one year, was the chance that I got to definetely improve myself by being involved in new tasks, going again out of my comfort zone and for sure know new people that are at the same stage – with a common goal of learning and helping the others! But first, let's live as a community, take care of each other and our sourrondings, have fun, share Ideas, learn new skills as driving on the left side of the road and adapt to all the situations with the support of each other!
So, one thing is for sure, we share the spirit of wanting to learn by doing - to leave a foot print and contribute to a better world!
So Africa, I cant´t wait to see you and give you the best of me!!!!


"Tell me and I Forget; Teach me and I may remember; Involve me and I learn."
Chinese Proverb.
With Love,
Mafalda