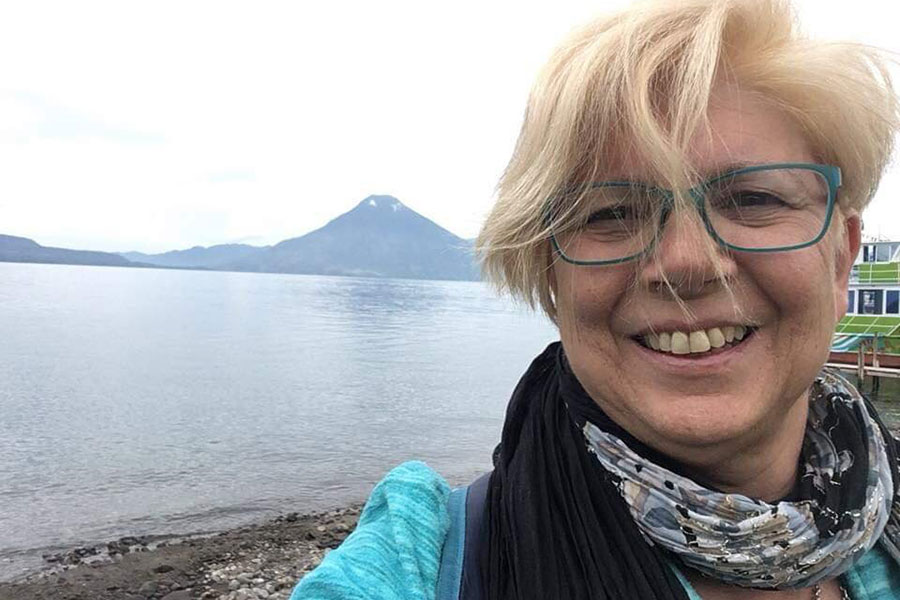 I born in Argentina and live most of my life there. But I have lived last years in Barcelona, Spain. I think that is my place in the world.
You want to know my age? It isn't important. Just I will say that I have 5 children and 9 grandchildren. Now I'm retired… When I became retired I started to travel. I made short travels, like 5 or 6 days flight escapes. I made a round the world trip during one year in 2016/2017.
I have been working a lot my whole life. I raised my children, I studied a university degree (in that order). I also had my own successful B&B in Barcelona. I have been working for almost 30 years with entrepreneurs, helping them to create their own small businesses and training them. I have worked empowering women also, in Argentina, Spain, Israel and northern Peru. Also I teached at university.
As you can see … my life was very busy always.
Traveling I discovered more poverty and needs than I would have ever imagined. I had always wanted to do some volunteering, so I thought that the moment had come
By chance I found CICD, and I realized that this was the best opportunity to do something truly useful, and not just assistance. And here I am. Communicating with my children and grandchildren online every day, sharing with people who think the same way that I do: that our grains of sand can fill a beach ... and a mountain and the world of more equity involving us with the people most in need in their own Places.
Now I just let myself flow, I learn, I collaborate with the tasks that are done here and we all prepare for our job in situ: Africa and India.
By the way, my English is not the best ... I'm triyng to improve it… but we all make the effort to communicate ... and we achieve it.
What about if you decide to come now?