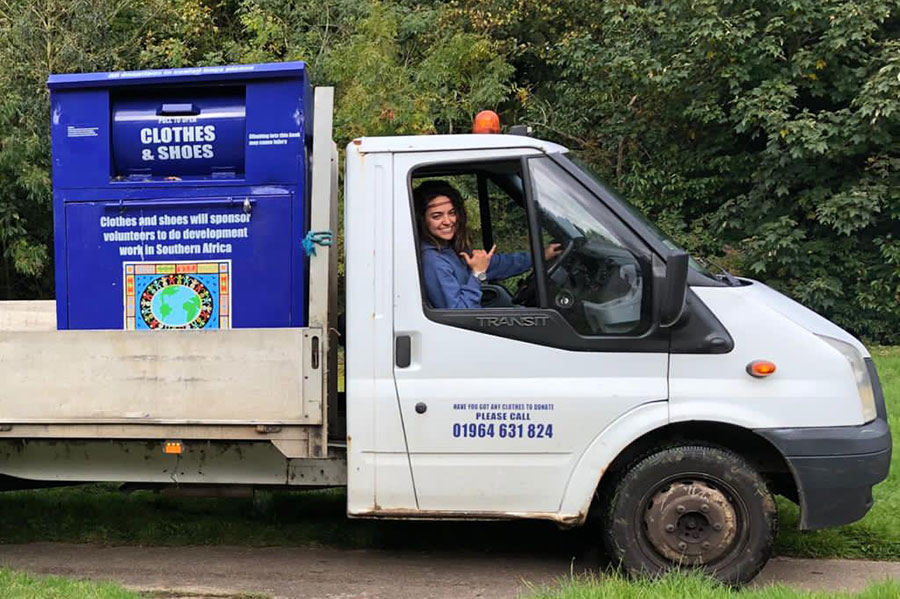 Hi there! My name is Paloma Alvarez Kachoski, I come from Buenos Aires in Argentina and am 24 year old.
I came to CICD looking for a change of paradigm in my life. I needed to know that another way of living in this vertiginous, fast-changing modern world was possible. A way more human, more inclusive for everybody, self-conscious and with regard for the environment.
I'm an industrial engineer and had being working in Engineering and Project management in a big chemical company for the last 3 years.
I did everything I "had to do": did well at school, went to the university, was graduated, had a stable and well paid job in a multinational enterprise, living on my own and buying all I wanted... I was very privileged, living a comfortable and stable situation; but something just didn't feel right. I felt that I didn't even care about those things, like following a path that wasn't mine, locked down in a fake character, stuck.
I realised then that I just kept on doing what "had to be done" according to the society, like moving by inertia. And that the projection of that kind of life didn't take me to any happy old age.
So I started looking for something more real to put all my energies in, something that really matters, something in balance with my own ideas and desires.
I came to CICD to become a Poverty Activist, but without any further expectations. Open to learn and to see different things: a different way of living, different cultures, different people... different human beings.
And what I really found was another kind of school. A school in a different way, non academic as I was used to. A school about real life itself, about listening and caring for each other, about working together despite the differences, about companionship and community living
I still don't know what the future will bring, but I think that the only way to make a path... is by walking, and for that you always gotta take a first step. There is no right way for living, the important is to make your own way.