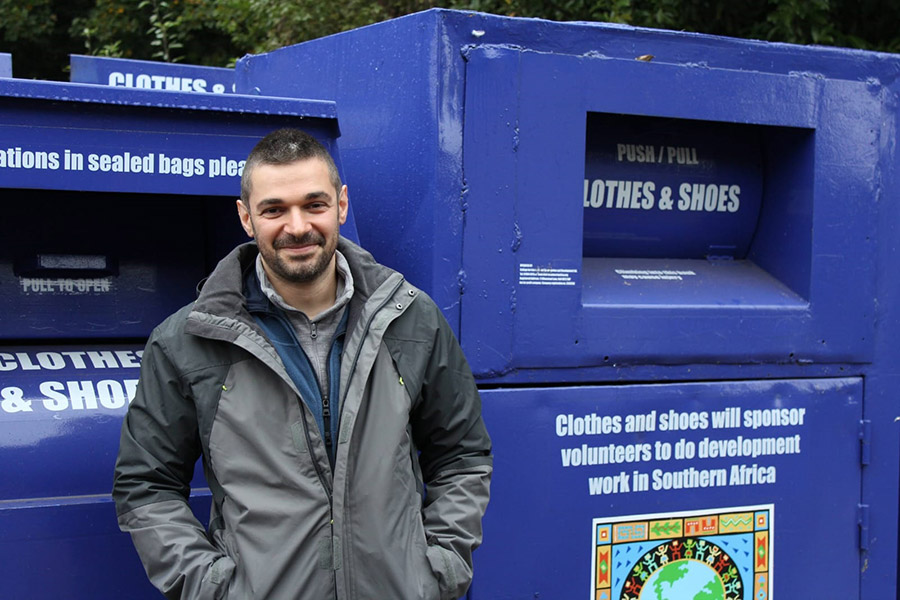 Hello, my name is Monzer Al Moussa, I am half Syrian half Spanish, I am 36 years old, I have worked and volunteered in the humanitarian field before and wanted to continue doing it ,I stumbled upon this lovely place by accident, at first I wasn't very interested in going to the UK to study in another boring school, but the more I read about the school and it's programmes and activities the more interested I became, especially since I saw that it would not just allow me to do what I like, but also to gain a lot of new skills and meet many new people from different backgrounds and culture.
Currently I am doing the Gaia scholarship programme to raise a scholarship for the 12 months programme by helping to repair the containers for our clothes collection.
I have been here for nearly a month now and it is impossible for me to mention all the new things that I learned and the great people I met here, so if you interested in one of the programmes I encourage you to come here to experience it yourself.